2022
Gareth Jones On Speed Series 18
Current Episode/Latest News
Audio Episode #440 & Video Episode 061
Gareth Jones On Trucks
| | |
| --- | --- |
| | Because iTunes & Apple Podcasts only reads 300 items in RSS feeds all episodes of Gareth Jones On Speed before ep 200 have been removed from the regular On Speed RSS feed and moved to a separate On Speed ARCHIVE RSS FEED. So why not subscribe to this feed too if you'd like to revisit our rich back catalogue. Click on the link in the image (to the left) to subscribe in your podcast app. |
2022
Episode#440 (May 12th) Dacia Duster. Gareth spends a week driving the budget SUV. Can the Romanian value brand really deliver a functional 4WD car? Plus the answer to the questions: who buys this car? and is Android Auto any good?
Episode#439 (April 28th) Trucks. Commercial vehicle publisher Matthew Eisenegger joins Gareth to talk trucks. Who are the big players in European HGVs and who are the disruptors? Have Ford re-joined the battle? Plus motor industry update with the On Speed News Burp.
Episode#438 (April 14th) Melbourne GP & DBX 707. Sarah Leach fights homesickness to report on the Australian Grand Prix. Alex Goy drives an Aston Martin that is the world's fastest SUV. Luca Badoer's son goes racing and the Formula E race that we all missed.
Episode#437 (March 31st) Lotus Eletre Launch. Gareth, Alex Goy & Richard Porter attend the launch of the new Lotus "Hyper SUV". We react to the car's appearance, talk to the car's creators, and meet Jenson Button and Elisa Artioli.
Episode#436 (March 24th) F1 Is Back. Bahrain GP Report. We react to the dramatic 1st race of the 2022 season. Who are the winners and losers at this point? Do the new car regulations work? Plus motor industry news with Fred Dibnah and the song F1's Back 2022 goes jazzy.
Episode#435 (March 17th) Porpoising, Names & Rocket Science. Are the F1 teams ready for the first race? We ask questions about the correct names of drivers and teams. Are Mercedes using space tech on their car? Toto Wolff talks mental health. BAD return with Rocket Science.
Episode#434 (February 24th) New F1 Cars & Teams? The Morgan Super3. Andretti to F1? We try to understand the new F1 aero creations. Alex gets excited about a new British 3-wheeler Mazepin dictates and Gareth sings Kimi Räikkönen - Leave Me Alone, I Know What I'm Doing.
Episode#433 (February 10th) Lewis, Drones & Electronics. Lewis is back, or is he? A drone pilot gives advice on filming cars with UAVs. How is the semiconductor shortage affecting car production and are aluminium air batteries the answer for EVs? Plus what are Putin's demands?
Episode#432 (January 27th) Nominative Determinism, City Cars and Whatever Happened To..? Utter nonsense from Formula E. Does your name choose what you drive? We pick the perfect city car for Zog. We ask whatever did happen to..? Plus car news from Iggy Pop and Lance Stroll.
Episode#431 (January 13th) The Desert, Space and Zog's Bike. Audi go rally raiding with a (sort-of) electric car. We look at the truly incredible stuff that is due to happen in space this year. Zog makes his bike hi-tech. Plus Gary & Steffan Skrotum perform Bing Bang Bong.
2021
Episode#430 (December 30th) Genesis GV70. Gareth spends a week in a car from a new brand created specifically to take on the existing premium giants. Is the car good enough to challenge the likes of Mercedes and Audi, and is the brand itself up to doing what it is tasked with?
Episode#429 (December 16th) The Miracle Of Christmas. The spectacular F1 finale, was it fair? We design the Xmas GP. We give each other money-no-option car-related gifts, virtually. Lewis Hamilton (sort of) performs "It Just Doesn't Really Feel Like Christmas ".
Video Episode#061 (December 09th) Rhys Gruffydd - Science Fiction cars. A song written and performed in the style of Gruff Rhys (of Super Furry Animals) celebrating some of the most imaginative cars that have appeared in Sci-Fi movies and comics and the real-world cars that emulate them.
Episode#428 (November 25th) Qatar GP & Electrogenic 356. Lewis' fightback, can he still win the 2021 F1 World Championship? Alex Goy drives an electric classic Porsche with a gearbox. Plus Elfyn Evans comes to terms with 2nd place, again and smart motorways could be paused.
Episode#427 (November 11th) Mexico & Why We Hate Alex. Max Verstappen inches closer to his first championship. New Division perform The Tale Of Me And You. Alex makes us green with envy by driving 3 truly magnificent cars in 1 week. China goes green, well, sort of.
Episode#426 (October 28th) USGP, ULEZ & Extreme E. We discus Max's win in Austin, the future of (not) driving in London and the Island E Prix in Sardinia. Plus: F1 examines its demographic, and news on Gareth's new TV series Nofio Adre (Swimming Home).
Episode#425 (October 14th) Talking Turkey, Lunaz, Morgan & Corvette. Did Mercedes make the right decision for Lewis in Turkey? James Bond's No Time To Die cars, the all-electric DB6 that's not an Aston. Alex drives a truly nutty Morgan CX-T and the new mid-engined Corvette.
Episode#424 (September 30th) Sochi, Distinguished Gents & Not Ferraris. Lando almost wins, Lewis wins 100 times. Alex goes for a ride with some distinguished gents and we discuss the GTOs that aren't really Ferraris. Plus Zak Brown's new rooms and Grosjean chooses a catch phrase.
Episode#423 (September 16th) Sprint, Crash & Spéirling. McLaren and Ricciardo return to winning, how did this happen? Does The Sprint improve Formula One? McMurtry's new midget electro track beast. Plus Lewis' fashion style and the Government plan to create new truck drivers.
Video Episode#060 (September 09th) Gareth's been away, but On Speed will return very soon.
Episode#422 (August 04th) Le Mans, Dandelions & Optimus Prime. Gareth's away, so Alex Goy and Sarah Leach join Zog to talk racing news, concept cars, and Simon Cowell's next move. Plus a rare archive track from Lichtenstein's electro pioneers Kraftwurst.
Episode#421 (August 04th) Bumper Bonus Music Edition. The Gareth Jones On Speed 2021 Summer Music Compilation. 13 bespoke On Speed songs. Gareth explains the background to more than hours' worth of original car-related tunes.
Episode#420 (July 22nd) Hyundai i30 Premium & The British Grand Prix. Gareth spends 10 days in a clever, subtle hybrid with a tiny engine, more interesting than it sounds. Zog & Gareth discuss the race at Silverstone, sprint qualifying and Lewis' controversial move on Max.
Episode#419 (July 08th) Emira, Gigafactories & Lewis. All the details on the new Lotus sports car. Good news for electric cars in the UK, but is it enough? Hamilton signs for another 2 years in F1, we ask why. The shocking new Peugeot 9X8, and Lewis visits the doctor.
Episode#418 (June 24th) Indy, Aston, Audi, W Series & F1. News from US open-wheel racing, Audi's march towards electrification, the new Aston F1 road car, the all-female racing series and Formula 1. Plus Hulk marries and Mission Winnow vanishes.
Episode#417 (June 10th) Signs of The Times. Sarah meets Fernando Alonso, Alex rides in a blower Bentley and a Rimac, Zog and Gareth both spot key moments in the move to EVs. Is it all over for Lewis Hamilton? Plus we perform the Mexican national anthem for Sergio Perez.
Episode#416 (May 27th) Audi e-tron Sportback quattro. Gareth charges up to north Wales in Audi's mighty electric SUV. How good was the electric car/recharging experience? Is the public charging infrastructure a match for this imposing car equipped with impressive tech?
Episode#415 (May 13th) Alonso, Zenvo & Car Trek. Sarah heads off to meet Fernando in Spain, Alex drives the Zenvo TS-R, Zog reports on a new ultimate speed record and the helicopter that's boldly going. Plus, we explore the many cars that have appeared in Star Trek.
Episode#414 (April 29th) EVs, WEC, FE & Indy. Lots of new electric vehicles appear. The World Endurance Championship begins, but where's Glickenhaus? What went wrong for Formula E at Valencia. How are things going in the 2021 IndyCar season? Kraftwürst perform A Nuclear Car.
Episode#413 (April 15th) Car Pubs & Extreme E. As pubs reopen we list our favourite car connected watering holes. Did he first Extreme E-Prix in Saudi Arabia deliver on its entertainment and green promises? Plus Mitsubishi leave the UK and Tesla strike a deal with Toyota.
Episode#412 (April 1st) F1's Back. We review the 1st race of the 2021 F1 season and catch up on Formula 2 too. Otmar Szafnauer and Adrian Newey do a little gardening and Billy Monger meets Stephen Fry. Plus new On Speed music F1's Back 2021.
Episode#413 (March 25th) GO, GO, GO! We preview the 2021 F1 season, but not before we celebrate the career of the great Murray Walker and wish him an emotional goodbye. We play our musical tribute to the greatest F1 commentator ever. Plus, will drivers "Take the knee"?
Episode#410 (March 11th) F1 liveries. The team colours and the hidden messages behind them on the new cars as they are launched for the 2021 F1 season. Ferrari return to the top category at Le Mans. Plus F1's anti-plastic plan and what went wrong at the Williams launch.
Celebrating St David's Day in 2021 GO HERE to see a complete list of all the Welsh-themed songs that have appeared in the podcast over the years.
Episode#409 (February 25th) Welsh Wheels. Celebrating St David's Day Gareth and Welsh motoring journalist Alex Grant examine the state of car manufacturing and motorsport in Wales. Hugo Spowers gives an update on Riversimple. Plus music from The Supra Fiery Cannonballs.
Episode#408 (February 11th) Bitcoin & Hydrogen. Why did Tesla spend billions on virtual money? How hydrogen really could be the energy medium of choice for road and race cars in the near future. Plus: the truth about Lewis' new contract and the secret of Ferrari's new engine.
Episode#407 (January 28th) Extreme E, WEC And F1. We get excited about the new electric SUV race series, but is it just greenwash? Hypercars will race in the World Endurance Championship, but how many? Plus the latest F1 news and new On Speed music as Blurb perform Boys Toys.
Episode#406 (January 14th) Hyundai and Apple, The Dakar and RC Cars. The iCar is back. We drool over the Prodrive BRX Hunter and the challenge of the Dakar Rally. Radio Controlled cars and racing them over the internet. Plus new music: Spook Foggy Fog performs I Don't Drive.
2020
Episode#405 (December 31st) Suzuki Ignis 4WD Hybrid. Gareth takes what is arguably the cutest little car on sale in the UK today on a road trip to Wales and Yorkshire. An attractive, endearing looking thing, but does it have the functionality to match its rugged looks?
Episode#404 (December 17th) Xmas Special. We review the season gone by, give gifts, virtually, read terrible Christmas cracker jokes, write poems and perform the Welsh tradition of Plygain, and share our hopes for the New Year. Plus new On Speed music with "Before Christmas".
Episode#403 (December 03rd) Crash & Burn? We discuss the dreadful crash and fire that Romain Grosjean narrowly survived at the Bahrain Grand Prix. We speculate on who will replace absent Lewis Hamilton at the next race, and consider the latest events in the new space race.
Video Episode#059 (November 26th) Gareth trails forward to Gareth Jones On Speed episode 403, a review of the impossibly cute Suzuki Ignis 4WD Hybrid
Episode#402 (November 12th) F1 & SUVs. Is Lewis Hamilton of the verge of being the G.O.A.T, or is he that already? Alex drives some massive premium SUVs. Mustang and Hummer reinvented as EVs, a good idea? Plus new music as Raceless perform "Don't Mess With The FIA ".
Episode#401 (October 29th) Audi TT RS. Gareth spends a week thrashing around north Wales in an Audi TT RS Coupé 400PS Audi Sport Edition S tronic, a short car with a long name. Just how much fun do you think a ground-hugging 400 BHP quattro drive sports car could be?
Episode#400PART2 (October 15th) On Speed Episode 400 LIVE Pt2. We look back at some of Gareth Jones On Speed's greatest hits, and include clips of a selection of your and our favourite moments from our first 399 episodes.
Episode#400PART1 (October 08th) On Speed Episode 400 LIVE Pt1. The first of two shows celebrating this landmark achievement. An edited audio version of the video livestream broadcast on YouTube on Wednesday 7th October 2020. New music: Rhys Gruffydd performs Science Fiction Cars.
Video Episode#058 (October 01st) Gareth trails forward to Gareth Jones On Speed episode 400 LIVE. Our first ever live video stream on YouTube to celebrate our 400th episode.
Episode#399 (September 24th) The Spirit of Le Mans. The 2020 Le Mans 24 Hours was run with no supporters in the grandstands, we explain how were there in spirit. We catch up on F1 news. Fountains DC sing It's All About The Vibe, and big news on a special edition of On Speed.
Episode#398 (September 10th) VW Grand California. Gareth and Violet take the big brother of the famous Volkswagen camper on an adventure to Wales, but unfortunately the trip doesn't quite go as planned.
Video Episode#057 (September 03rd) Gareth trails forward to an upcoming episode of Gareth Jones On Speed which reviews Volkswagen's Grand California camper.
Episode#397 (August 20th) Tomorrow's Car World. The 2020 On Speed Summer Music Compilation. William Woollard, Kate Bellingham, Raymond Baxter and Jackie Stewart at the 1979 Earls Court Motor Show looking at the future of the motor car. Plus a brand new tune from Dafydd Bowen.
Episode#396 (August 06th) Back Home. We review the British Grand Prix, and the recent successful return to Earth of SpaceX's Crew Dragon spacecraft and other new space missions to Mars. Also Ferrari and customer cars. Plus The Jammed perform "I Wanna Be Just Like James Hunt".
Episode#395 (July 23rd) So Far So Good. We assess how it's going for Lewis Hamilton and those trying to stop him from winning his 7th World Championship. Are Racing Point the 2nd best team in F1? Plus: taking the knee, Daleks, and news about camping at the Le Mans 24 Hours.
Episode#394 (July 9th) Return To Racing. At last, real cars on a real track. We review the opening race of the season at Austria and ask did racing with social distancing and no crowd work? Plus an On Speed merchandise idea, Vettel's truth, and new music: F1's Back 2020.
Episode#393 (July 2nd) Ready To Race Again. As Formula One gets ready to return to racing we look at how they will run a Grand Prix during the pandemic and remind ourselves of the status of the teams. Plus how fans can join in from home, and just how prepared is Kimi?
Episode#392 (June 18th) The New Normal. Gareth is temporarily released from lockdown and revisits an old friend: the Hyundai i30n Performance. Does the revised version of this car make it better? To find out Gareth heads to the best possible place to find out: Wales.
Episode#391 (June 4th) Everything Must Change. How F1 returns to racing next month. Phil McNamara Editor-In-Chief of Car on how his magazine and the car industry is coping with massive changes in 2020. Plus Jiggy Pup and The Crumps on the development of aerodynamics in F1.
Episode#390 (May 21st) May You Live In Interesting Times. F1 authority Mark Gallagher joins us to discuss the latest driver mp4es in F1, and the sport's future. Plus, the Flavio Briatore Absorbaloff and Panic Sleep Teachers sing "The Team Done A Great Job Today".
Episode#389 (May 07th) Let It Be? Or the long and winding road back to normal? Should F1 really be planning right now a return to racing? What we've been doing for entertainment without our favourite sport. Plus new music from Foxx vs Numan – The Car That Wasn't There.
Episode#388 (April 22nd) Sad Deaths and Happy Lives. We mourn the death of cars sales, the passing of Bristol Cars and celebrate the life of Sir Stirling Moss. Sniff Petrol on NHS fundraising and 3D printing. Plus new On Speed music The Drivers' Parade from The Skid Marques.
Episode#387 (April 09th) Ted Kravitz. The Sky F1 pit-lane reporter explains how the coronavirus pandemic has postponed races, forced teams to furlough staff and a caused a crisis for Formula One. Plus new music with Never Mind The Particulates from The Sex Pissed Holes.
Episode#386 (March 26th) Lockdown. The team meet, virtually, to discuss how the coronavirus has paused real motorsport but encouraged virtual racing and how the motor industry is helping with the relief effort. Plus new music: Racing During Lockdown from The Walking Deads.
Episode#385 (March 12th) Alex Goy. Gareth chats to the well–known car journalist about his love of hand-built British sports cars and the trips he's made in them. Plus: car spotting on the streets of south London, as we celebrate the joys of the cars in Alex's neighbourhood.
Episode#384 (February 27th) F1, DAS, LMDh and Holden. We explore Mercedes' dual axis steering system. Is the hypercar endurance class dead before it starts? We bid farewell to Australia's native car brand. Sniff Petrol on Williams' sponsor and music from Oldie Rottin' Timing Chain.
Episode#383 (February 13th) F1, Decarbonisation and The Coronavirus. We discuss Racing Point's plan to re-brand as Aston Martin in 2021, the effect of Covid-19 on cars and motorsport and F1's green plan. We invite you to join us at Le Mans. Plus new On Speed music from iDolls.
Video Episode#056 (January 30th) A short film for Gareth Jones On Speed directed by Damien Sung that explains just exactly how Gareth feels about the Lotus Evora GT 410 Sport.
Episode#382 (January 16th) Lotus at Hethel. Gareth visits the HQ of the renowned British sports car maker to explore the history of the marque with the son of its founder, drive the test track and meet the people responsible for the future cars produced by the company.
Episode#381 (January 2nd) The Lotus Evora GT410 Sport. Gareth takes Hethel's finest car yet to north Wales. During the drive he explores Lotus' heritage, trademark lightness, current state and future. Could this actually be the greatest GT ever driven on this podcast?
2019
Episode#380 (December 19th) Games And Virtual Gifts. We celebrate the holiday season by playing "Who Wants To Win A Car Worth A Million Quid?" and giving each other gifts. Seasonal fun from Sniff Petrol. Plus new On Speed Music with "It's Christmas For Mercedes Once Again".
Episode#379 (December 05th) Alfa Romeo Stelvio. Gareth drives the Nero Edizione version of the Italian SUV. It's tall, practical and good looking, but is it really a true Italian sports car? A week driving it on Welsh roads should provide the answer.
Episode#378 (November 21st) Lewis' 6th, Le Mans '66, Bloodhound 600mph, We celebrate Lewis achievement. review the Ford vs Ferrari movie and talk with Andy Green driver of Bloodhound LSR. Sniff Petrol on the movies and Toto's weekend off. Plus Hamilton's anthem.
Episode#377 (November 07th) The Kia Stinger. Gareth enjoys a romantic weekend in Worcestershire in the Kia Stinger 3.3 T-GDi GTS, the most prestigious car from the Korean manufacturer yet. Can the twin-turbo V6 GT match the competition from Audi, Jaguar and BMW?
Episode#376 (October 24th) The New Defender And Our 3 Favourite Race Cars. The Land Rover icon returns but is it the right car? Gareth Richard, Sarah and Zog each choose the three racing cars that they love most. Plus Sniff Petrol on the Tokyo Motor Show and Welsh myths.
Episode#375 (October 10th) F1 News and America. Gareth's back from America and is keen to talk about what's being going on in Formula One and to share his experiences of driving in the USA. Plus Sniff Petrol on rescuing F1 drivers and the Prime Minister's Grand Prix scandal.
Video Episode#055 (September 26th) Petersen Automotive Museum. Gareth and Summer tour a stunning display of cars from the USA and around the world at the Los Angeles museum and marvel at the exquisite Bruce Mayer Collection of race cars with extraordinary credentials.
Video Episode#054 (September 12th) Cars From Sci-Fi Movies And TV. Gareth enjoys a full-length tour of what is described as the world's greatest display of cars from sci-fi mp4ies and TV shows at the Peterson Automotive Museum in Los Angeles California.
Video Episode#053 (August 28th) Petersen Automotive Museum. Gareth trails forward to the next episode of On Speed from a museum in Los Angeles with a stunning collection of cars from mp4ies and TV.
Episode#374 (August 08th) The 2019 On Speed Summer Music Compilation. Retro FM: the station that just loves the 80s. Hosted by stars of both F1 and TV of the 1980s. We pick the best 80s car. Plus Cosworth DVF a new tune from Private Service Podcasting.
Episode#373 (July 25th) The British GP and New F1 2021. Richard goes to Silverstone. We discuss the proposed F1 regulations. Sniff Petrol on British GP parking and Rich Energy. Plus "Take This" sing I'm In Love With A Car.
Episode#372 (July 11th) W Series, N24 And The Midlands. We consider the new women-only race series. We ask Zog to choose between Le Mans and the Nurburgring 24 Hours. We discuss 2 big car events happening in the heart of England. Sniff Petrol on Goodwood and Patrick Head.
Episode#371 (June 27th) The Lexus LC 500h and F1 Sponsors. Formula One cars are covered in sponsor names, but who are they? we take a few uneducated guesses. Plus Gareth spends a week driving an eye-catching Lexus coupé, does the tech-filled GT meet his expectations?
Video Episode#052 (June 23rd) Lexus LC 500h. Gareth trails forward to the next audio episode of On Speed featuring some impressive hybrid technology.
Episode#370 (June 13th) The Energy In F1. We discuss the controversial penalty that Vettel was given at the Canadian Grand Prix. We taste F1 energy drinks and look forward to the Le Mans 24 Hours. Plus Sniff Petrol on speedy drivers and Ferraris at petrol stations.
Episode#369 (May 30th) LEJOGEV. Gareth and Zog take the challenge of driving from Land's End to John O'Groats in an electric vehicle. Will the public recharging network, our carefully calculated strategy and the Hyundai Kona we are doing it in allow us to set a new record?
Episode#368 (May 16th) Alpine in the Welsh Alps. An old name returns and so Gareth returns to his homeland to test the A110 on fine Cambrian roads as he recounts the whole Alpine story. Does the return of this brand name live up to its fine heritage as a true sports car?
Episode#367 (May 2nd) New Car Brands. We explore the myriad new car marques emerging which may or may not be coming to the UK and ask will they succeed? Richard takes us for a ride in his new Jaguar iPace. Plus Sniff Petrol on a Renault F1 modification and Rover's future.
Episode#366 (April 18th) F1, IndyCar and Formula E. We celebrate the 1,000th something, but is IndyCar better entertainment than F1? We've a radical suggestion for electric racing. Sniff Petrol on the new Lotus and a lack clarity from Pierre Gasly. Plus the Jean Todt song.
Episode#365 (April 4th) Car Advertising. The changing way cars are advertised in print, on TV and on-line. We discuss the Range Rover Sport PHEV and the Tesla Model Y. Sniff Petrol on a failed ad campaign. Plus Robin Smith & The Queuer perform "I Don't Love You Anymore".
Episode#364 (March 21st) F1's Back! We discuss the Netflix documentary "Drive To Survive", the changes to F1 and how they affected the Melbourne Grand Prix. Sniff Petrol on the sound of F1, Ted Kravitz and Richard's new book. Plus new On Speed music with F1's Back 2019.
Episode#363 (March 07th) Geneva and F1. We preview the exotic and outrageous cars starring at the Geneva International Motor Show this week and look ahead to the runners and riders in the upcoming 2019 F1 season. Plus Sniff Petrol on Morgan and the return of a lost marque.
Episode#362 (February 28th) The London Classic Car Show Pt2. Zog joins Gareth to explore the cars at ExCel. Martin De Little tells us of the innovations that launched Citroën into 100 years of car making. We ask what makes a classic? Plus Pendafad perform "Râs Yng Ngymru".
Episode#361 (February 21st) The London Classic Car Show Pt1. Gareth loses himself in the classics cars at London's ExCel including a special display of cars with aero engines such as 1920s land speed record holder Babs and a collection of cars designed by Ian Callum.
Episode#360 (February 7th) The Motor Industry. We take a 360 degree view of car manufacturing. Does it matter where your car built? Is the industry in good shape for the future? Sniff Petrol on Carlos Ghosn. Plus Liam Dury and The Head Blocks perform "A Right Johnny Herbert".
Episode#359 (January 24th) Crash! In the wake of Prince Philip's crash we discuss the crashes we've experienced. Gareth talks to Slade drummer Don Powell about the cars he's owned and the dramatic crash he survived. Sniff Petrol on crashing into royalty and The Grand Tour.
Episode#358 (January 10th) Space Cars. Chinese lunar rover Yutu 2 explores the far side of the Moon. NASA's Doug Ellison on the Mars rovers. The Hitchhiker's Guide To The Ford Galaxy. Sniff Petrol on Ferrari's new boss and McLaren's secret weapon. Kraftwürst perform Lunokhod.
2018
Episode#357 (December 27th) Richard Parry-Jones. Gareth sits down for a long chat with one of his heroes, a Welshman who was head of development for the Ford Motor Company for many years. How will the Ford Focus Vignale fare as Richard performs his famous "50 Metre Test" on it?
Episode#356 (December 13th) Festive Special. Car-based gifts with Virtual Secret Santa, a party game of Mr and Mr and Mr. The On Speed Doctor Who Christmas Special, can The Doctor save the F1 timeline? Plus new seasonal music as Elvin Costello sings about Elon Musk.
Episode#355 (November 29th) Pininfarina. Gareth takes a trip to Turin to visit the headquarters of one of the greatest names in car design and meets the people behind Automobili Pininfarina a new company designing and building the PF0, the fastest Italian road car ever built.
Episode#354 (November 15th) The Brazilian GP, Formula E and The Hyperloop. "The Ocon Incident". Could electric racing be just about to overtake F1? Would you get into one of Elon Musk's 700mph pods? Plus, Sniff Petrol on Verstappen, Vandoorne and a Victorian vehicle.
Episode#353 (November 1st) Lewis's 5th Championship, Ian Callum & W Series. Sarah Leach joins us to discuss Lewis Hamilton's achievement and women in motorsport. We talk to Jaguar's design boss about architecture. Plus Sniff Petrol on Lewis's party, Vauxhall & Max Verstappen.
Episode#352 (October 25th) Wales Rally GB in A VW Camper Pt2. Gareth records the car at Myherin then is joined by Steve and Carol Summers to watch the cars blast around The Great Orme and make history as public roads are closed to allow the cars to race right into Llandudno.
Episode#351 (October 18th) Wales Rally GB in A VW Camper Pt1. Gareth takes a Volkswagen California Ocean camper van into mid-Wales to the high moors and forests of the Myherin stage to record the cars at "Elfyn's Corner" the very apotheosis of the event for Welsh rally fans.
Video Episode#051 (October 16th) Wales Rally GB. A little video teaser for 2 audio episodes of Gareth Jones On Speed coming soon.
Episode#350 (October 11th) SUV EVs and Richard's next car. A quick quiz to mark our 350th episode. Is the crossover SUV the perfect platform for electric cars? And what car has Richard just ordered? Plus Sniff Petrol on morale at McLaren and PSA's plans for Vauxhall.
Episode#349 (September 27th) F1 Addiction and Driver Movements. The state of the championship. Is Hamilton unstoppable, are Ferrari cheating? Is Vettel stumped? Have McLaren and Alonso made the right choices? Watching F2. Plus Sniff Petrol on Prost vs Senna and Lando Norris.
Episode#348 (September 13th) Hyundai Kona Rally. Gareth and Zog compete against 6 other teams in a road rally challenge in Hyundai's latest EV. Driving hundreds of miles through the night in a game designed to test the car's abilities and the driver's endurance.
Episode#347 (August 30th) Volvo XC40 R-Design+ Gareth spends a week in Volvo's newest model, taking it on a Magical History Tour of north and mid Wales with his big brother John Bryn Jones. How good is the Swedish firm's geometrically styled SUV?
Episode#346 (August 9th) Sponsors and Advertising. We hand over this year's summer music compilation to our rich portfolio of sponsors and advertisers. Featuring our best songs from this last year. Plus new music from The New York Cabs: Jackie Stewart (I Don't Care).
Episode#345 (July 26th) Hockenheim, Goodwood and ULEZ. How did Lewis achieve a miracle at the German GP? What was the best thing at The Festival of Speed? and what will London's Ultra Low Emission Zone mean for us car owners? Plus Sniff Petrol on praying and accents in F1.
Episode#344 (July 12th) Cum On Feel No Noize. Gareth takes a quiet Lexus IS300H F Sport to a loud Slade gig in Snowdonia, chats to people on the M1 and old pal rock star Mike Peters of The Alarm walks and talks us through the cars he drives now and has owned in the past.
Episode#343 (July 5th) Le Mans: The Post-Race Comedown. We wrap up our coverage of this year's Le Mans 24 hours with a chat back at our camp site about the cars we drove and the race. Plus Zog, Stevie and Gareth pick a year from the history of Le Mans and tell the story.
Episode#342 (June 28th) Le Mans: The Night and The End. The On Speed team meets with listeners for a drink and a car chat in the Carlsberg tent. We catch the sound of the cars on the Porsche Curves at night and make it back to the Grandstand to witness Toyota's epic win.
Episode#341 (June 25th) Le Mans: The First Eight Hours. We take our position in the grandstands at the Circuit De La Sarthe for the pomp and circumstance leading up to the beginning of the race and cover the dramatic start of the 24 Hours Of Le Mans unedited, in real time.
Episode#340 (June 21st) Three Cars To Le Mans. We drive a Caterham 7 420R, a Ford Mustang Shadow Edition and a Ford Ranger Wildtrack to the Circuit de la Sarthe. We hear cars, meet fans and go on a pit walk during the build-up to the start of the 2018 24 Hours Of Le Mans.
Episode#339 (June 07th) Alex Goy joins us to discuss what's wrong with Monaco, two cars he's been driving, the Porsche 919's attempt on the Nurburgring lap record and if the Rolls-Royce Cullinan is a wonderful idea or not. Plus Sniff Petrol on Kris Meeke, Tesla and Honda.
Episode#338 (May 24th) Autonomy, Zog's Battery and Richard and Gareth's cars. Is the future really driverless? Why has Zog built a battery? The cars Gareth and Richard have been driving. Sniff Petrol on the Indy 500 and Elon's girlfriend. Plus new music "We Are Ford".
Episode#337 (May 10th)WEC Spa, i30N and F1 in Europe. We discuss the start of the Endurance Superseason. Gareth drives Hyundai's hottest hatch, and we look forward to the Spanish Grand Prix. Plus Sniff Petrol on Alonso's win, barn finds and why Jenson's always good news.
Video Episode#050 (May 03rd) Hyundai i30N Performance. Gareth trails forward to the car he drives in the next audio episode of Gareth Jones On Speed and explains what N stands for....in his mind.
Episode#336 (April 26th) F1 Team Road Cars. We answer a question set by On Speed listener Thomas Nissen: "Which F1 teams' road cars would you drive". Plus Sniff Petrol on Williams' new sponsor, Roy Lanchester, Tesla and McLaren. New On Speed music: Dangerous by "The Darned".
Episode#335 (April 12th) Ioniq Hybrid and Penguin Speed Shop. A week in the Ioniq Hybrid, just how good is the "South Korean Prius"? Also, Gareth meets John Wilcox at The Penguin Speed Shop to see the beautiful work they do restoring classics and customising cars.
Episode#334 (March 29th) Australian Grand Prix. F1's back, with a new logo, new title music and the debut of the halo at the race weekend. We discuss the implications of the changes. Sniff Petrol on Mercedes' timekeeping and Guenther Steiner. Plus new music: F1's Back 2018.
Episode#333 (March 15th) New Old Cars: Resto-Modding. The trend for new builds of old cars and equipping old cars with new tech. Sniff Petrol on McLaren-Renault and Sergey Sirotkin. Plus the Gen2 Formula E car and the Le Mans LMP1 line-up. Plus we remember Ana-Marie Borg.
Episode#332 (March 1st) The Beast From The East and 2018 F1 Cars. We discuss the weather, and the appearance of the new season's cars they emerge in Barcelona. Sniff Petrol on F1 agreements and Max Mosely. Plus Elfyn ap Gwyndaf new Welsh On Speed music for St David's Day.
Episode#331 (February 16th) Musée des 24h du Mans Pt2. Enhanced Podcast with images. We lose ourselves in the spectacular collection of cars that raced at the Le Mans 24 Hours since its inception in 1923 until the present day and discuss the evolution of the cars on display.
Episode#330 (February 05th) Musée des 24h du Mans Pt1. We tour the finest museum on Earth dedicated to the greatest race in the world, and drool over the incredible collection of model cars and stunning display of full-size cars that chart the development of the motor car.
Episode#329 (January 26th) Motoring and Celebrities. Do autonomous cars mean the love of cars is becoming redundant, or simply a hobby? We list the famous people we've personally seen and the cars they were spotted in. Plus Sniff Petrol on Sergey Sirotkin and autonomy.
Episode#328 (January 11th) Cars To Mars. SpaceX are about to fire their new Falcon Heavy to Mars, carrying Elon Musk's Tesla Roadster. Will they succeed with the first launch of this complex, massive rocket? Plus Sniff Petrol on Elon Musk's sanity and Claire Williams' baby.
Episode#327 (January 1st) Mercedes X-Class. Gareth takes a posh pickup around north Wales in some rather inclement weather. Journalists from the commercial vehicle press give us their impressions of the X-Class and discuss how autonomy and electrification is coming to trucks.
2017
Episode#326 (December 19th) Festive Special. Gifts we'd really like. Party games from Dave Stebbings: "6 Degrees of Ford Cortina" and "Never Mind The Buzzcars". Sniff Petrol on Xmas with people in motorsport and The Contenders For The Formula One World Championship 2018 perform (Christmas Rapping) Put Me In The Fastest Car.
Episode#325 (December 08th) Ted Kravitz. Sky F1's pit-lane reporter describes his work covering the season just gone and looks forward to the one to come and how his famed notebook is an essential part of his equipment. Plus Sniff Petrol on Yemen and Robert Kubica.
Episode#324 (November 24th) Motorsport and TV. Motor 1's Alex Goy shares his experiences as a nascent racing driver in the Race Of Remembrance. We discuss what's wrong with the coverage of our favourite sport on television. Plus Sniff Petrol on Zimbabwe and French translations
Episode#323 (November 15th) The Brazilian GP and Lewis Hamilton. We discuss Felipe Masa's final home race and take stock of Britain's now 4x World Champion. Sniff Petrol on the dangers of Sao Paulo and Elon Musk's latest plan. Plus we perform Lewis's anthem.
Episode#322 (November 3rd) Toyota C-HR & Wales Rally GB Pt2. Gareth ventures into the Welsh forests to the Dyfnant stage as the Rally Of Legends thrills the crowds. Plus we are in pole position at the ceremonial finish as Elfyn Evans announced as the winner of Wales Rally GB.
Episode#321 (November 1st) Toyota C-HR and Wales Rally GB Pt1. Gareth takes a Toyota CH-R to north Wales to see and hear the WC cars on the Tir Pince Super Special Stage and explore the Deeside Rally Village and (almost) makes it to the Gartheiniog stage
Episode#320 (October 17th) Gareth's Soarer and Professor Unwind. Gareth tells the story of his 1994 Toyota Soarer. Professor Stanley Unwind returns for a "Shortly Diversion On The Historicals Of Motoring Sport." Plus new On Speed music from The Right Hot Silly Poppers.
Episode#319 (October 3rd) Start-ups and Richard's new Porsche. We look at some of the best and worst car start-ups that have emerged or vanished in recent years. Richard shows us his Porsche 997 Carrera S. Plus Sniff Petrol on Aston Martin in F1 and the Vanguard GT.
Episode#318 (September 22nd) The Singapore Grand Prix and Frankfurt. How badly did Vettel mess up his championship and how lucky was vegan poet Lewis Hamilton? Sniff Petrol on the Honda-Toro Rosso partnership and F1 pit communications. Plus the stars of Germany's motor show.
Episode#317 (September 12th) Volvo V90 D4 Momentum. Gareth spends a week driving, and being driven by a car with level 2+ autonomy. How good is Volvo's Pilot Assist and does the classic estate car still have a role in an age of SUVs?
Episode#316 (August 14th) Fastonbury:The 2017 Gareth Jones On Speed Summer Music Compilation. Andy Kerbshaw live at the greatest music & motorsport festival. With Alonso, Magnussen, Kubica, Palmer, from F1 and Meeke & Evans from the WRC. Plus new music from The Sundaes.
Episode#315 (August 3rd) Motorsport Exodus. Gentlemanly behaviour on track, and shenanigans in F1 and other race series. The halo come to F1, Porsche leave the WEC, and the mp4e towards electrification in cars and motorsport. Plus Sniff Petrol on an F1 returnee and Beyoncé.
Episode#314 (July 10th) Ford Focus RS. Gareth spends a week in Ford's best drivers' car on some of Wales' best driving roads. Does this very highly-modified family 5 door hatch satisfy Gareth's inner Elfyn Evans?
Episode#313 (Jun 28th) The 2017 24 Hours Of Le Mans Pt2. The race mp4es into the night and we mp4e to the bar for a "Top-Up" with friends, listeners, and touring car driver Tom Ingram. Plus the stunning sound of the cars during the dramatic climax to the big race.
Episode#312 (Jun 23rd) The 2017 24 Hours Of Le Mans Pt1. Gareth, Stevie and Zog take up a position in the main grandstand to witness the pomp and circumstance of the build-up along with the thrilling start and the exciting first stages of the world's greatest motor race.
Episode#311 (Jun 21st) The Trip To Le Mans. The On Speed team take a Jaguar XJ R-Sport to the Circuit De La Sarthe. We look and listen to the cars running the 24 Hours Of Le Mans this year and tell the story of three dramatic years from the rich history of the great race.
GJOS Video #049 (Jun 12th) Damien Sung vs Gareth Jones On Speed. A talented filmmaker and editor recounts his experience of the 2016 Le Mans 24 Hours in partnership with the On Speed team. Directed, written, shot, edited & produced by Damien Sung
Episode#310 Electric and connected cars. Richard goes to the Monaco ePrix with the Jaguar Formula E team. The BMW i8: green car or supercar? Connected cars, here to make life better or riskier? Plus Sniff Petrol on Button at Monaco and Alonso at Indy.
GJOS Video #048 (May 30th) Trailer for upcoming Le Mans 24 Hours video episode of Gareth Jones On Speed starring Damien Sung.
Episode#309 Barcelona, Monaco and Indy. Lewis fights back at the Spanish GP. Alonso choses the Indy 500 over the Monaco Grand Prix, is this good for F1? What we can expect from Button's return to F1. Plus Sniff Petrol on crying children and IndyCar culture
GJOS Video #047 (May 18th) Gareth shares a "surprise and delight feature" in the Porsche 718 Boxster S.
Episode#308 Porsche 718 Boxster S To North Wales. Gareth spends a week ushering a bright orange 6-speed manual 350bhp Stuttgart ragtop around Snowdonia. Could this be the most nimble car ever on this podcast?
Episode#307 Uber, Las Vegas and Bentley. Our Uber experiences at home and abroad. The Bentley EXP 12 Speed 6e Concept, will it work as a real car? Sniff Petrol on Alonso at Indy. Plus The On Speed band perform My Cars Electric live from 10 Years On Speed.
Episode#306 Aston Martin and St Athan Pt2. Gareth takes an exclusive tour of Aston Martin's new production facility in South Wales meeting some of Aston Martin's greatest hits, finishing off the day with a drive back to London in the remarkable V12 Vantage S.
Episode#305 Aston Martin and St Athan Pt1. Gareth takes an Aston Martin V12 Vantage S to the handover ceremony of Aston's new Welsh manufacturing plant. Featuring interviews with Aston's president Dr Andrew Palmer and Wales' First Minister Carwyn Jones.
GJOS Video #046 (April 07th) Gareth previews a special edition featuring Aston Martin, coming soon to Gareth Jones On Speed.
Episode#304 The 2017 Australian Grand Prix in Melbourne. Have the new rules increased speed, but killed overtaking? We suggest a cure for McLaren-Honda's woes. Sniff Petrol on Ron's joy and F1 in Ultra HD. Plus new On Speed music with F1's Back 2017.
Episode#303 Flying cars and the end of diesel. Zog explains the Dutch PAL-V Liberty Sport and the Chinese EHANG 184. Is compression ignition on its way out? Sniff Petrol on a European misunderstanding. Plus new On Speed music as Punk Floyd perform Endless Road.
Episode#302 The 2017 F1 cars built to the new rules. We analyse the engineering, aerodynamics, livery and sponsorship of every car. Sniff Petrol on Jensen Button and Ross Brawn. Plus we mark the 40th anniversary of the tragic death of Welsh F1 driver Tom Pryce.
Episode#301 Premium superminis and on the road in an Auris. Gareth and Richard discuss the options if you want a classy small car. Gareth tests the economy claims for Toyota's hybrid Auris. Sniff Petrol on Williams' "new" driver and a Malaysian car company.
Episode#300 (Jan 25th) Celebrating our 300th show with a bumper edition. We pick our favourite moments from the first 299 episodes and play some of our ……and your favourite sketches. Plus brand-new On Speed music: Murray Walker - Fantastic Absolutely Incredible.
Episode#299 (Jan 11th) The Shape of Things to Come. In the bleak reality of Brexit and Trump we look to the future and find solace in cars. The EV gold rush, can Faraday Future succeed where Tesla did? Sniff Petrol on Liberty, car servicing and a British car of the past.
2016
Episode#298 (Dec 30th) Rock 'N Roller. Gareth spends a week driving a Rolls-Royce Wraith. Gareth takes the car to north Wales to chauffer some old friends and find out what it feels like to enjoy what is described as the finest motor car in the world?
Episode#297 (Dec 15th) The 2016 On Speed Festive Special. Ted Kravitz joins us to discuss Nico Rosberg's shock retirement and who will get his drive. We play Dave Stebbing's F1 Ultra Quiz. Zog reads The Night Before F1 Christmas. Plus F1 gags from Tommy "Mini" Cooper.
Episode#296 (Dec 10th) Rolls-Royce Goodwood Pt2. Leather and wood. Gareth continues our exclusive tour of Rolls-Royce's home. In part two we discover the extraordinary levels of craftsmanship that goes into building "the best car in the world" and witness a marriage.
Episode#295 (Dec 08th) Rolls-Royce Goodwood Pt1. Gareth is given an exclusive tour of Rolls-Royce's manufacturing plant by James Warren and David Dean. In part one we travel down the production line and discover how the cars are put together and just what customers expect.
GJOS Video #045 (November 30th) Gareth previews 2 special episodes of Gareth Jones On Speed coming soon about Rolls-Royce.
Episode#294 (Nov 18th) "A Breifly Historymost Of The Motoring Cart". Gareth gives a peek forward to some of the music coming to the show in the future. Professor Stanley Unwind looks at the entire history and possible future of the car in the language known as Unwinese.
Episode#293 (Nov 07th) The new Defender, the Volvo S90 and Lynk & Co. We discuss the speculation about the new Land Rover, look at the latest Chinese car brand, and ride in a Volvo S90. Plus Sniff Petrol on Scandi-drama and Audi. Plus "We Want the Rally Back" – Live!
Episode#292 (Oct 26th) Nico, Lewis and the 2016 F1 World Championship. Who will win it, and who deserves to win it? Plus what's occurring elsewhere on the grid. Sniff Petrol on Ron Dennis speak, Verstappen and the new Mercedes baby.
Episode#291 (Oct 16th) Hyundai, Liverpool and North Wales Pt2. Gareth and Sue Baker test the new Hyundai Ioniq hybrid and pure electric version around Liverpool, north Wales and Cheshire. Is it good enough to take on the Prius and beat it?
Episode#290 (Oct 09th) Hyundai, Liverpool and North Wales Pt1. Gareth test drives the new Hyundai Ioniq and gives legendary motoring journalist Sue Baker a personally guided tour of his home territory which takes them to the hometown of Welsh F1 driver Tom Pryce.
Episode#289 (Sep 22nd) Ford Range Review. Gareth visits The Henry Ford Academy and gets to drive a wide range of Fords from their current range including the Fiesta ST200, EcoSport Titanium, Vignale S-MAX and Mondeo Hybrid and gets an early preview of the new Ka+.
Episode#288 (Sep 13th) The cars we've driven, Richard drives Mercedes' AMG GT and C63 Coupe, Alex Goy drives the Focus RS and Vantage GTS and Gareth drives the SEAT Leon Cupra 280 and the Vito Tourer. Plus Sniff Petrol on American car buying habits and Australian driving.
Episode#287 (Aug 31st) The Belgian Grand Prix. Richard spends time in the Spa paddock and meets some massive F1 stars. Sniff Petrol on the truth about Lewis and Nico. Max Verstappen's aggression and Radio East Anglia's new traffic reporter. With guest presenter Alex Goy.
Episode#286 (July 29th) Movies, Music and Motorsport. The 2016 Gareth Jones On Speed Summer Music Compilation. Trailers for films we'd love to see and the best of the On Speed music from the last year. Plus a new tune "The Brickyard" from Neil Younger and Dom Waites.
Episode#285 (July 14th) Toyota Hilux. Gareth climbs up into the 8th generation of the famed Toyota pick-up and drives it on road, off road and off land, no really!
GJOS Video #044 (July 13th) Gareth trails forward to an upcoming episode of Gareth Jones On Speed about the new Toyota Hilux.
Episode#284 (July 1st) Le Mans 2016 Pt4. The Calm and The Storm. In the final part of our coverage from this year's 24 Hours. Gareth and the team are trackside to witness live the events leading up to the truly sensational end of the greatest race on the world.
Episode#283 (June 27th) Le Mans 2016 Pt3 Anticipation and tension as the On Speed team take position for the start and pick cars in the greatest race in the world. Zog's odd race footwear, discussing car sounds with Alex Goy, meeting On Speed listeners and local race fans.
Episode#282 (June 24th) Le Mans 2016 Pt2 Preparing for The Big One. The day before the race, we choose the best cars at the camp site. Gareth meets Stephan Gervais, Simon Cayzer and Mark Chittenden from the Rebellion team. The gang go to "La Grande Parade Des Pilotes".
Episode#281 (June 22nd) Le Mans 2016 Pt1 The Drive to La Sarthe. The team travel and set up base camp at the Porsche Curves camp site. We divulge our reasons for doing it in a Nissan Navara. Zog on petrol vs electric. The On Speed Band perform 24 Hours Of Racing (live).
Episode#280 (June 07th) Richard goes to Monaco, Gareth gets a Bieber in his bonnet and takes a fuel cell car way out west. Zog profiles the most dangerous type of London driver. Sniff Petrol on the darkest thing in F1. New On Speed music from The Supra Fiery Cannonballs".
Episode#279 (May 18th) Mazda MX-5, Roboracing and The Tesla Model 3. Gareth drives the 4th generation of the Japanese roadster. Do race cars need drivers? The latest futuristic electro car from Elon Musk. Comedy from Sniff Petrol. The On Speed Band play MINI Clubman LIVE.
Episode#278 (May 5th) Riversimple Rasa Pt2. Gareth's visit to the Welsh headquarters of radical car start-up Riversimple continues as Gareth goes for a ride in hydrogen fuel-cell Rasa with company founder Hugo Spowers.
Episode#277 (April 28th) Riversimple Rasa Pt1. Gareth visits the Welsh headquarters of radical car start-up Riversimple. Company founder Hugo Spowers explains how their open-source ultra-lightweight fuel cell car and the company that makes it works.
Episode#276 (April 19th) The Chinese Grand Prix. Should Lewis be worried? What's Rosberg's weak spot? Raving with Daniel Ricciardo. Haas, coolest team in F1? We preview Le Mans with WEC at Silverstone. Plus Sniff Petrol on how things are working out for Stoffel Vandoorne.
Episode#275 (April 8th) Tour de M25. Pt2 Tension builds as Gareth drives a record breaking final lap of the M25 to set a new distance record for a hydrogen fuel cell car. Robin Hayles from Hyundai explains why they took this challenge and what they plan next.
Episode#274 (April 1st) Tour de M25. Pt1 Gareth joins an attempt to break the record for the distance travelled by a hydrogen fuel cell car in the UK. Driving a Hyundai iX35 FC around the M25 Gareth discovers the plan to expand Britain's hydrogen re-fuelling infrastructure.
Episode#273 (March 22nd) F1's new qualifying rules disaster. We review the first day of the new F1 term and Channel 4's coverage of the opening race. Sniff Petrol on Alonso's contract, Bernie in a restaurant and a new F1 friendship. Plus Gareth performs "F1's Back 2016".
Episode#272 (March 08th) Buying an electric car. Examining the cars, incentives, cost, the charging infrastructure and the practicality of ditching your internal combustion car for a battery powered one. Sniff Petrol on Gene Hass and Elon Musk. Plus Zog encounters a BikeBus.
Episode#271 (Feb 25th) New F1 qualifying rules and the new 2016 F1 cars appear. Richard drives a Dodge Charger, Gareth drives on studs. Sniff Petrol on Honda's ex-boss, all change at Enstone and Stefano Dominecali. Max Pace sings "Jones The Speed" for St David's Day.
GJOS Video #043 (Feb 12th) The Gareth Jones On Speed Band perform "Everything's OK Back In The UK", live on stage at 10 Years On Speed. Official music video.
Episode#270 (Jan 21st) 10 Years On Speed. In front of a live audience in London. The team talk F1 and cars 10 years ago, play Car-nections and field your questions. With special guests and live music as The On Speed Band perform Everything's OK Back In The UK.
Episode#269 (Jan 11th) The wheeled thing Zog got for Christmas. We try to understand the new F1 tyre regulations and the real reason Channel 4 have now got F1. A look forward to the 2016 Le Mans 24 Hours. Plus Sniff Petrol on the Bernie's new term and McLaren's retro plan.
2015
Episode#268 (Dec 30th) The Cult of Tesla Pt2. Gareth's Tesla test continues. Exploring the semi-autonomous capability to discover the limits of the autopilot in the Tesla Model S. Plus how good are the Tesla Supercharger and public charging networks?
Episode#267 (Dec 29th) The Cult of Tesla Pt1. Gareth joins the rapidly growing number of people driving a Tesla in the UK and engages a Model S 70D on an all-electric road trip from London to North Wales. Is this the car of the future?
Episode#266 (Dec 14th) The 2015 On Speed Christmas Special. Traditions, gifts, games, songs and fun. We give each other virtual presents, play the Dave Stebbings Christmas Car Quiz and Sniff Petrol gate-crashes the F1 Christmas Party. Plus Rob Dylan sings "This Christmas".
Episode#265 (Dec 03rd) The 2015 F1 season is over, how do we feel? Is Lewis glad it's all over? Is he off Nico's Christmas card list? What happened to Alonso's sabbatical? Richard spends a week in a Rolls-Royce. Plus Sniff Petrol on an F1 rule change and the Verstappens.
Episode#264 (Nov 17th) Car brands: Which marque will we lose next? And which could come back? Sniff Petrol on Lewis's fever and John Booth's farewell. Alex Goy shares his love for the DeLorean DMC12. Plus new On Speed music as Dafydd Bowen sings "Race Car Driver".
Episode#263 (Nov 06th) F1 fiesta in Mexico. Alex Goy joins us to talk Aston-Martin in F1, Lewis Hamilton, Mazda MX-5s and shaking hands with racing drivers. Sniff Petrol on Susie Wolff's announcement, Bond's newest enemy and Gordon Murray's light-weight approach.
Episode#262 (Oct 27th) Lewis Hamilton 3 times F1 World Champion, but what of Nico? F1 engines, back to the future? Sniff Petrol on the McLaren 570s and John Booth's plan. The date for 10 Years On Speed Live. Plus new On Speed music as Pete Williams sings "Breaking Bad".
Episode#261 (Oct 17th) A Tale Of Two Cars. Pt2 Gareth shares the dramatic soundtrack provided by the breath-taking Jaguar F-Type R AWD and discovers the accomplished Renault Kadjar. Plus, car theatre, music in cars, a rock 'n roll adage, and what would Bruce Forsythe say?
Episode#260 (Oct 15th) A Tale Of Two Cars Pt 1. Gareth drives the Jaguar F-Type R AWD and the new Renault Kadjar – which one will he enjoy most? Also, car spotting in the north-east of England and the new things sat-navs say.
Episode#259 (Oct 04th) Your questions and suggestions and via social media. What's the stupidest thing you've ever done in a car? This year's camping vehicle of choice, the VW Amarok. Sniff Petrol on Button, Marussia and Turin '75. Plus Private Visage Ltd perform Off-road.
Episode#258 (Sept 22nd) Singapore GP, what went wrong for Mercedes? We suggest possible jobs for Jenson Button. Sniff Petrol on the VW's US EPA emissions scandal. We pick the best cars in Frankfurt. Does an electric Porsche mean the end of the internal combustion engine?
GJOS Video #042 (Sept 10th) Gareth learns to manage his expectations, and yet still have fun in the Škoda Citigo Monte Carlo.
Episode#257 (Aug 31st) MG, still British? How good are their cars and how many are being sold? What are Apple really up to at that secret test facility, will there be an iCar? Plus Sniff Petrol on Haas F1's drivers, MG's authenticity and the return of the Renault F1 team.
Episode#256 (Aug 19th) F1/car/pop-star cross-overs. No more launch control. Who were the 2 failed F1 team bids? Will Haas F1 really be competitive? Gareth reviews the Peugeot 308 SW GT HDi 180. Plus Sniff Petrol on The Battle Of Britain, McLaren and a Finnish GP.
Episode#255 (July 21st) Radio Speed Phone-In. 2015 Summer Music Compilation. Gareth takes calls and music requests from F1 legends to find out what they are doing on their Summer Holidays. Plus "Going Down The Road" a brand-new On Speed tune from Britpop heroes Blurb.
Episode#254 (July 02nd) Formula E. Part 2 of our coverage of the first London ePrix. Gareth gridwalks with Alejandro Agag, Bruno Senna, Nicolas Prost and Nelson Piquet Jr. Plus in the grandstands with fans to witness the sounds and spectacle of Formula E at race pace.
Episode#253 (June 30th) Formula E. Part 1 of our exclusive coverage of the first London ePrix. The sound and speed of FE cars, is it enough? Gareth interviews Alex Fontana, and his boss Jarno Trulli and catches up with his old A1GP buddies Salvador Duran and Karun Chandhok.
Episode#252 (June 18th) Le Mans 24 Hours Pt2: Trackside with Stevie Sackin for the final 4 hours as the drama of the final laps plays out. A sponsorship idea for the Corvette, what will Toyota do next? Plus, what's wrong with the ACO's timing app and class naming system?
Episode#251 (June 17th) #251 Le Mans 24 Hours Pt1: We race to Le Mans, by train, tram, by road through traffic and on foot. The new cars, and the race start. Sniff Petrol on the Ipswich 24 Hours and the Audi Hotel. Trackside with X-Car's Alex Goy, and stunning audio of the cars.
Episode#250 (June 09th) The Canadian Grand Prix, business as usual? We look forward to the Le Mans 24 Hours. Gaming and driving, closer than ever? Sniff Petrol on Alain Prost's peanut butter the ACO and Honda. New music: Fake Bit Polytechnic perform "Drive To The Horizon".
Episode#249 (May 27th) Cars that get better with age. We pick cars that look better now than when they first appeared. Sniff Petrol on Wolf and Lauda making jokes, Giugiaro's catchphrase and SsangYong's great plan. Plus Richard struggles with clichés in the new Mondeo.
Episode#248 (May 13th) The Spanish GP. Overtaking, McLaren's brake failure and new paint, an ill wind at Lotus. Sniff Petrol on counselling for Jenson and Alonso and Christian Horner's hire car. All about fuel flow. Plus new On Speed Music "Kanye East" performs Woah Lewis.
GJOS Video #041 (May 09th) Trailer for the Gareth Jones On Speed 10th Anniversary.
Episode#247 (April 22nd) The Bahrain Grand Prix. The Ferrari resurgence continues, what's Maurizio Arrivabene's story? Women in motorsport and Junior Formula One, is this the future of F1? Plus Sniff Petrol on Jenson Button and women mini-cab drivers.
Episode#246 (April 09th) On being a car person. Supermarket trolley handling. The World Land Speed Record for tanks. The death of Chrysler in the UK. Sniff Petrol on grid girls and IndyCar. Plus new On Speed music: The Walking Heads perform "Going To Stay Awake All Night".
GJOS Video #040 (March 28th) Gareth drives the oddball Citroën Cactus around in the mud, rain and sunshine of Shropshire.
Episode#245 (March 19th) The Australian Grand Prix. Who did the best job, was it Arnie? Who's the biggest baby in F1? Engine tokens and Renault employing a rock band. Sniff Petrol on Alonso's recovery and Manor's engine struggles. Plus new On Speed music: F1's back 2015.
Episode#244 (March 07th) 2015 F1 Season Preview with the Sky Sports F1 Team. Gareth chats with Damon Hill, Ted Kravitz, Natalie Pinkham, Martin Brundle, Johnny Herbert and David Croft about the F1 season that is about to begin, and their part in covering it.
Episode#243 (February 26th) Car paint, the Alfa 4C and low speed collisions. What next for car paint technology? Richard drives a real driver's car, and we all compare notes on city dings. Plus Sniff Petrol on Manor F1, Alonso's recent crash and badly driven Vauxhalls.
Episode#242 (February 13th) F1 testing. Innovations on the new cars in Barcelona. How nuts is the Nissan GT-R LM Nismo, and will it work? No sponsor and little running, are McLaren-Honda in trouble? Plus Sniff Petrol on Lewis's love life, Alonso's disappointment, and flywheels.
Episode#241 (February 3rd) The 1990s. We look back at the cars from a period not that long ago, and ask which of them are already classics? Sniff Petrol on Jaguar design, Ferrari, and Zog's radical new drive. Plus all-new On Speed music as Halitosis perform "Funny Little Way".
GJOS Video #039 (January 25th) Gareth and Zog take part in the 20th running of the Johnny Herbert Karting Challenge and chat with British racing legend Damon Hill and Johnny himself.
Episode#240 (January 12th) Driving in London over the holidays. Build tolerances in cars and running them in. Driving, charging and parking electric vehicles safely in north Wales. Sniff Petrol on Honda and The FIA and 80s names. Plus what car has Richard "slightly" bought?
2014
Episode#239 (December 28th) Nissan Leaf. Gareth drives an electric car from London to Liverpool. What are the challenges of driving this sort of car on a long journey? Gareth finds out, by boldly going onto Britain's motorways to test the rapid charging network.
Episode#238 (December 12th) On Speed 2014 Festival Season Special. We play car-based family games and engage in some Secret Santa classic car gift-giving. Sniff Petrol on: Christmas with Bernie Claus, the VAG Group and a seasonal message from Morgan. Plus Melissa J Heathcote sings Why Did They Make Nigel Mansell Santa Claus.
Episode#237 (November 30th) Lewis Hamilton 2014 F1 World Champion. Are we happy though? What next for the double champion. Who could beat him next year? The golden age of British motorsport. Sniff Petrol on Carlos Sainz Jnr and Jenson Button. Plus Gareth sings Lewis's anthem.
Episode#236 (November 18th) Cheating in Motorsport, we ask who was the worst, and who did it best? Gareth spends a week in a new,new VW Beetle Convertible. Retro design, what we'd like to see more of. Plus Sniff Petrol on Bernie Ecclestone and the South Wales Police.
Episode#235 (November 07th) F1 in crisis. What does the disappearance of Marussia and Caterham really mean? Is it Bernie's fault? Where's Alonso going to be next season? Will there be new teams? Plus Sniff Petrol on sports news headlines, facial hair and a brand-new Formula.
Episode#234 (October 24th) Bloodhound SSC Special. Gareth takes a guided tour of the Bloodhound Technical Centre in Bristol, where a team of automotive, aeronautical and rocket engineers explain the challenges of the design and construction of the fastest car in the world.
Episode#233 (October 14th) How we'd change Formula E to make it better. We try to answer the question, what is the best car in the world? Plus Sniff Petrol on hover cars, Nico Rosberg and Pastor Maldonado. Plus new On Speed Music "I Just Don't Get Formula One".
Episode#232 (October 2nd) Paris 2014: We pick the stars of the show, but is it worth going? Hyundai goes on-line, Renault goes all crossover but where's Benz gone? Plus: Sniff Petrol on foreign substances, Max Verstappen and the New Mondeo.
Episode#231 (September 20th) Collecting and building model cars, a new use for talcum powder, a fortnight in the Mercedes-Benz GL350AMG and the Dodge Durango. Plus what's with the new Land Rover Discovery Sport? Plus Sniff Petrol on Formula E, pit radio and what Scotland wants.
Episode#230 (September 13th) War in Belgium for Nico and Lewis. Is Max Verstappen too young for F1? and Gareth takes a French car to the Welsh part of the continent. Plus Sniff Petrol on the LaFerrari and Daniel Ricciardo's smile.
Episode#229 (July 13th) Cars On Holiday: The 2014 Gareth Jones On Speed Summer Music Compilation. The horror of driving holidays in the 60s and 80s, rental cars, and using Zog's car as a cooker. 5 tunes including a brand-new F1 war song from Gareth Flanagan and Steve Allan.
Episode#228 (July 13th) The sound of the new generation of Formula 1 cars trackside, and their relevance to road cars. F1 cars on 18 inch wheels. Plus Sniff Petrol on the rear quarter-light of the BMW i3, Vettel, George Michael, and the man who designed the Alfasud
Episode#227 (June 25th) The 24 Hours Of Le Mans 2014 (Pt2). Gareth and Zog are trackside to countdown the final dramatic hours of the greatest challenge in motor racing. Plus new On Speed music as Funnybone perform Another 24 Hours, a bespoke song for this race.
Episode#226 (June 23rd) The 24 Hours Of Le Mans 2014 (Pt1). We name our cars and drivers, and pick the best positions at the Circuit de la Sarthe to watch the race unfold and capture the magnificent sound of the cars from the start of the race and deep into the night.
Episode#225 (June 19th) En route to Le Mans & the Classic British Welcome. Gareth and Zog speed through France in a Toyota GT86 to catch qualifying for the 24 Hours and loose themselves in a classic car show with a Porsche theme.
GJOS Video #038 (June 08th) Gareth drives the anxiety beating BMW i3 Rex.
Episode#224 (May 26th) The Motor Industry. Fiat/Chrysler and their plans for Alfa Romeo. Ford, under new management, for the better? We look forward to this year's Le Mans 24 hours. Sniff Petrol on Marussia and Lewis at Monaco. Plus new On Speed music from The Wranglers.
Episode#223 (May 13th) Lewis leads the championship, but who leads the Drivers Likeability Chart? What makes Ricciardo brilliant, and what are Lewis's insecurities? New F1 abbreviations. Plus Sniff Petrol on Adrian Newey, dancing with Maldonado, and the King of Australia.
Episode#222 (April 30th) Mercedes-Benz World (Part 2). Gareth continues his tour of Mercedes-Benz World, viewing some of the more exotic exhibits in the museum and sampling the road skills and breathtaking technology aboard the rather sumptuous new S-Class 300 Hybrid.
Episode#221 (April 28th) Mercedes-Benz World. Gareth drives to the legendary home of British motorsport, Brooklands to drive new Mercedes-Benzes. Is the CLA 220 CDi Sport really a coupé saloon or just a saloon? And just how good off-road is the GLA 200 CDi AMG Line
Episode#220 (April 17th) Bond In Motion Exhibition. Gareth and Zog tour the largest collection ever of vehicles that have appeared in James Bond films. We study the cars, aircraft and water craft that star alongside 007 and ask: could they really do that?
Episode#219 (April 03rd) Babies and F1, babies and German luxury saloons, babies and sports cars, and babies and Le Mans. Gareth gives Richard some fatherly advice on cars. Plus the return of A1, sort of. Sniff Petrol on the McLaren 650S and the Mercedes that can teach.
Episode#218 (March 16th) Reaction to the first F1 race, delivered at turbo pace. Nico's win, Ricciardo's name, Chilton's voice, and Marussia's sinister plans. A guest appearance by Sniff Petrol's Troy Queef with news of a new beginning. Plus On Speed music: F1's back 2014.
Episode#217 (March 1st) Alliteration in F1 and press reaction to Susie Wolff. The open-source race team, the stars of the Geneva Auto Salon. Sniff Petrol on F1 in Bahrain and drinks sponsors. Plus music for St David's Day: the tragic tale of Welsh F1 driver Tom Pryce.
Episode#216 (February 17th) Ted Kravitz joins us to talk about the new sound of F1, Renault's woes and McLaren's rear suspension. Plus the price of cheese, 6,000 light bulbs and the area of Belgium, who'll win the Constructor's Championship and who he doesn't like interviewing.
Episode#215 (February 3rd) Phone technology in cars. How far have we come from Lou Grade's car phone? What do we want, and what don't we want? Digital read-outs vs analogue dials. Plus Sniff Petrol on car apps, engineers' shoes and new "rude F1".
Episode#214 (January 23rd) Get well soon Michael Schumacher. We speculate on how F1 drivers chose their numbers. Caterham's last season? The beginning of the end for Bernie? Our stars of the Detroit Auto Show. Plus Sniff Petrol on Ron's return and F1 bingo.
Episode#213 (January 10th)The Amarok Challenge. Gareth joins a group of journalists to get some 4x4 tuition and then take part in a competition where the four-wheel drive VW Amarok pick-up is put through its paces; off-road, on-road and even in the water.
2013
Episode#212 (December 20th) Seasonal Special. F1 double points, driver numbers and a new team. Car toys of our Christmas past and the future for cars and motorsport.
Sniff Petrol on McNish and the Nativity. Plus our new Xmas song "Why Did They make Nigel Mansell Santa Claus?"
Episode#211 (December 5th) The Worst Cars Ever. We nominate the most rubbish cars we can think of, but were they really that bad, or worse than we like to remember? Sniff Petrol on Maldonado and the Lunar Rover. New On Speed music from "Paul Willar" - I Want To Be In Traffic.
Episode#210 (November 21st) F1, Maldonado vs Hulkenberg, The Renault Zoe vs The Nissan Leaf, Gareth and Richard both experience running an electric car. Latest news from Formula E. Plus Sniff Petrol on Zog's new project, Kovalainen's return and how McLaren dumped Sergio Perez.
GJOS Video #037 (November 14th) Gareth gets to know the new Mercedes-Benz E Class, just how boring could it be?
Episode#209 (October 30th) Sebastian Vettel, 4 times F1 World Champion, are we impressed? Electric cars: why now might be the right time to get one. The MG3, British banger or Chinese takeaway? Plus Sniff Petrol on new tech, Mark Webber and an old F1 friend.
Episode#208 (October 16th) What colour should your car be? This year's On Speed Summer Holiday Vehicle is The Chrysler Grand Voyager; cool, well engineered or neither? Richard drives 7 quick cars. Plus Sniff Petrol on the Austin Allegro, the colour white and the US economy
Episode#207 (October 04th) Exclusive interview with Wing Commander Andy Green. The history of the World Land Speed Record, the vehicles, technology, the men and the mindset that pushed the boundaries of speed, and how Bloodhound SSC will take this man over 1000mph on land.
Episode#206 (September 26th) Webber punished for hitching a lift. Kimi on drugs in a car? Sniff Petrol on booing in F1 and Ross Brawn's next challenge. Trouble brewing at Maranello for Alonso when Kimi Joins Ferrari? And the one-and-a-half interesting cars at Frankfurt.
Episode#205 (September 10th) Salon Privé. We frankly 'perve' over the magnificent display of cars old and new at the most exclusive of British car shows. Gareth discusses sculpture, art and design with Zog, and sensuality and emotion with Icona Vulcano, designer Samuel Chuffart.
Episode#204 (August 19th) F1 On Holiday. Adrian Sutil's working vacation; Claire Williams goes long-haul, Ferrari check-in, Caterham go camping and Ron Dennis makes a complaint while Red Bull book their trip. Plus new music as "The Human Mode" perform I Didn't Tick That Box.
Episode#203 (August 10th) F1, hydrogen power and learning to drive. Lewis wins in a Mercedes, Alonso soils his perch. Zog explains how hydrogen powered cars will function. Sniff Petrol on how Red Bull are preparing for their new driver and the future for filling stations.
GJOS Video #036 (July 16th) The Hyundai ix35 Hydrogen Fuel Cell. Gareth and Zog enjoy a conversation about the pros and cons of a hydrogen fuel cell powered car, whilst driving around London in one.
Episode#202 (July18th) Goodwood Festival of Speed 2013.We drool over new supercars and old concept cars, talk to Lord Drayson, and Nick Heidfeld and even ask Lewis Hamilton a question. Plus the sound of some of the most exciting machines going up Lord March's hill.
GJOS Video #035 (July 16th The 1803 Trevithick London Steam Carriage stars in a trailer for Gareth Jones On Speed episode 202 from the 2013 Goodwood Festival Of Speed.
Episode #201 Tyres and grief in F1, victory and heartbreak at Le Mans. Sniff Petrol on the return of TVR and Pirelli the Clown. Plus a look forward to next year's 24 Hours. And Gareth drives the most Star Trek car yet: the oddball Nissan Elgrand.
GJOS Video #034pt2 (July 04th) (Video version of #200Part2). Watch as we share some of the best and frankly worst bits of Gareth Jones On Speed from our first 199 shows and respond to your messages on social networks and reveal the stories behind classic On Speed music.
GJOS Video #034pt1 (July 04th) (Video version of #200Part1). Watch as we celebrate 200 episodes with a live edition of Gareth Jones On Speed, We take your messages live from social networks and play some of our favourite tunes from the first 9 seasons.
Episode #200Part2 (June 11th) Continuing our live celebration we play some of the best and frankly worst bits of Gareth Jones On Speed over our first 9 seasons. We also respond to your messages to us on social networks and reveal the stories behind classic On Speed music.
Episode #200Part1 (June 11th) Broadcast LIVE on USTREAM for the first time. We celebrate 200 episodes with a live edition of Gareth Jones On Speed, We take your messages live from social networks and play some of our favourite tunes from the first 9 seasons.
GJOS Video #033 (June 05th) Trailer for Gareth Jones On Speed 200, our first ever LIVE programme. Sunday 9th June 2013, immediately after the Canadian Grand Prix.
Episode #199 (May 27th) Mercedes, Monaco and the Pirelli row. The best and worst things about the new Jaguar F-Type. The latest developments in Formula E. Sniff Petrol on boy bands and tyres. Plus new music as Isaak Christopher sings "I'm All Over You".
Episode #198 (May 12th) UK car sales figures, we name the big fellers and shame the poor sellers. Does motorsport help sell road cars? What does Audi stand for? Sniff Petrol tries to buy the 2nd cheapest Ferrari. Plus guilty pleasures: the cars we are ashamed to like.
Episode #197 (April 17th) What've you been driving? Zog blast round Spain in a Mercedes-Benz E63 AMG S, Gareth goes multi-purpose in a Volkswagen Sharan and Richard frankly shows off in a Bentley Continental GT Speed. Plus Holly Buddy sings Four Wheels Are Better Than Two.
Episode #196 (April 17th) This month in F1. Alonso wins the Chinese GP, Sterling looses credibility. Women astronauts and Eddie Jordan's amiable bollocks and what would it take to cheer up Paul di Resta? Plus Sniff Petrol on why Lotus should break the nose on their F1 car.
Episode #195 (April 7th) Cars On Film. Zog names the best car mp4ie ever, and we struggle to name the cast. What is the worst car mp4ie ever? We consider cars in sci-fi films and chart the history of the Batmobile. Plus Sniff Petrol on Brawn GP - The Movie.
GJOS Video #032 (March 30th) Video#32 With a little help from a track specialist Gareth takes the formidable Mercedes-Benz C63 AMG Coupé Black Series for a few quick laps around Goodwood Motor Circuit.
Episode #194 (March 17th) Australian Grand Prix, Melbourne. Gareth watches the first F1 race of 2013 with a group of like-minded obsessive types who get up in the middle of the night to watch it at a bar in central London. Plus new GJOS music with F1's Back 2013.
Episode #193 (March 3rd) F1 Testing in 3D, Gareth looks closely at the new cars. What's Mercedes's strategy to make Lewis feel at home? Sniff Petrol on "gardening leave" and the new Renault F1 engine. We define the shooting brake with maths and ask is the VW XL1 the future?
Episode #192 (February 20th) Car spotting on the street. Shooting brakes and the cars we just don't see. We each design our car of the future. Sniff Petrol on Proton and Lotus sales in the UK. Plus new music as Barry Numan returns to perform "Lunokhod".
Episode #191 (February 09th) We crash 2013 F1 car launches. Who rocked it? and which launch was a damp squib? We examine the driver line-up for the new season. We announce the winner in our Schumacher competition. Plus Sniff Petrol on Lotus comedy and the return of HRT.
GJOS Video #031 (January 27th) Video#31 Gareth Jones On Speed Presents: Chicks Dig Cars by "Lou Road". North Wales, sunshine, a coupé, clear roads ......and the story of Mickey the Stick Man.
Episode #190 (January 15th) The 2013 Autosport International at the NEC in Birmingham, from Karts to Monster Trucks and everything in-between, including some classic race cars. Plus Gareth races at the Autosport International Karting Challenge presented by Johnny Herbert.
2012
Episode #189 (December 21st) Bumper "Speedmas" Special. Our final F1 2012 season round up, plus our best and worst cars and car moments of the year. Sniff Petrol on Christmas for Formula One. Plus Violet Berlin hosts the Dave Stebbings Car Quotes Quiz.
Episode #188 (November 25th) We list the things that drive us mad, when we're driving. Gareth spends a week in a low-carbon Citroen DS5 Hybrid4, and we look at the state of car manufacturing in Europe. Plus Sniff Petrol on driver training and Vettel's 3rd World Championship.
Episode #187 (November 14th) We have 3 cars on our minds, but what are they? F1 returns to the US, but has it gone to the right part? Who to bet on winning the F1 championship. Sniff Petrol on Ford and Tony Fernandes. Plus we celebrate Kimi's win and suggest who should buy HRT.
Episode #186 (November 2nd) Richard's dog chooses a car, Zog mixes up a chemical solution and Gareth investigates Bloodhound SSC's attempt to reach 1000mph on land. Sniff Petrol on medicine, dogs and cars. Plus new music as Big Audi Dynamite perform Rocket Science.
Episode #185 (October 12th) Musical Chairs in F1. Lewis leaves McLaren is he doing the right thing? Romain Grosjean is he dangerous? Michael Schumacher retires. Who goes where? and who is the best F1 driver to follow on twitter?
Episode #184 (October 8th) Le Mondial de l'automobile de Paris (Part Deux). Gareth and Richard ogle the Lexus LF-CC, mock the SsangYong e-XIV (and Rodius) fondle the Jaguar F-Type, ask how big is the new Range Rover and turn up somewhat early for the reveal of the McLaren P1.
Episode #183 (October 3rd) Le Mondial de l'automobile de Paris. Gareth and Richard climb the stands at the show and pick out a few favourites including electric Renaults, new Ford Mondeo, Porsche Sport Turismo, Audi Crosslane and Toyota with on-board Internet.
Episode #182 (September 19th) Spa with AMG Pt2. Continuing our coverage of the Belgian Grand Prix. Stunning recordings of sound of the cars at race pace and through Eau Rouge. With Jonny Smith, "Comedy" Dave Vitty, Nihal ........and Michael Schumacher.
Episode #181 (September 12th) Spa with AMG. Gareth and a some lucky car journalists drive to the Belgian Grand Prix in a squadron of AMGs. With Johnny Smith from 5th Gear, Chas Hallett from What Car, Chris Harris from Drive, Radio 1's Nihal & Rob Halloway of Mercedes-Benz UK.
Episode #180 (August 31st) Cars we have driven and cars we would like: Zog's plans for an electric sports car. Richard, having driven a Ferrari re-calibrates his scale. Gareth crosses Europe in a Volvo XC70. Sniff Petrol on sound level tests and the future for Morgan.
Episode #179 (August 17th) Interviews Special. Gareth talks fame with Senna's greatest rival Terry Fullerton, and Le Mans with Car Magazine's Tim Pollard, discusses bonsai with "Father of the Prius" Hirofumi Yamamoto, and talks Bowie with Jaguar head of design Ian Callum.
Episode #178 (Jul 25th) SpeedMusic. The return of the Gareth Jones On Speed Summer Music Compilation. Stars of F1 and alternative radio come together to host the coolest car music radio station ever. Plus new music as Rou Leed sings Chicks Dig Cars. Featuring people who sound *slightly* like Patrick Head, Flavio Briatore, Gary Anderson, Mike Gascoyne, Damon Hill, Jenson Button, Mark Radical and Cary Growler and Noddy Holder. Go here to see the full track listing for the music in the show..
Episode #177 (Jul 17th) The British GP, the London GP and the weather, we suggest a couple of solutions to parking issues at Silverstone. Sniff Petrol on the Olympics and new French driving rules. And we go for a drive in a verrrrry interesting and uniquely powered car.
Episode #176 (Jul 5th) The Sound of Le Mans 2012 Pt4 - The 24 Hours. We are right there all the way to the end as the dramas unfolds when the mightiest race teams on Earth compete in the most difficult race there is to finish, let alone win!
Episode #175 (Jul 3rd) The Sound of Le Mans 2012 Pt3 The build-up to the race. The rorty sound of the classic Group C cars in the support race, the sound of the fans, the singing of the anthems and the sheer joy of the sound of the start of the 24 Hours.
GJOS Video #030 (July 1st) Video#30 Gareth Jones On Speed at the Le Mans 24 Hours 2012.
Episode #174 (June 26th) The Sound of Le Mans 2012 Pt2 - The Classic British Welcome. Gareth and Chris Burdick of automoblog.net geek out at the plethora of lovely cars old and new at the Classic British Welcome in Saint Saturnin.
Episode #173 (June 22nd) The Sound of Le Mans 2012 Pt1 - The Drive To Le Mans. Gareth and Chris Burdick of automoblog.net drive a Lexus CT200 F-Sport in a convoy of great cars making the journey to the Circuit de la Sarthe.
GJOS Video #029 (June 14th) Gareth's Le Mans Experience: How to turn up in style, camp and drive the circuit at the greatest race in the world.
Episode #172 (June 03rd) The Greatest Motorsport Liveries Of All Time. We each choose our top 3 paint schemes on race cars - what would you choose? Sniff Petrol on F1FM and the Scottish weather. Plus Funnybone prepare us for Le Mans with new music as they perform 24 Hours.
Episode #171 (May 24th)The resurgence of Williams, how have they done it? Patrick Head responds. Sniff Petrol on Leyland aftershave and Elon Musk. Carroll Shelby's good and bad cars. What's wrong with Lola? MOT rules relaxed for old cars. And we share Land Rover stories.
Episode #170 (May 13th) Toyota GT-86 Special. Gareth goes to Barcelona and drives the highly anticipated yet slightly 80s sporting coupe on the road and on the race track. With motoring journalist Phil Huff, Erica Haddon of Toyota GB and a surprise appearance by BBC F1's Jake Humphrey.
Episode #169 (May 1st) What you been driving? Richard spends some time driving small cars like the Suzuki Swift Sport, Gareth spends some time sipping diesel in a miserly Mercedes-Benz B200 and Zog spends some time under his Porsche 944 performing chemistry experiments.
Episode #168 (April 20th) Nico Rosberg gets his first F1 win, but many wins is it for his team? What is the correct way to view a team's heritage? Sniff Petrol on the 1st amendment and Audi buying Ducati. The Bahrain Grand Prix, should F1 be there?
Episode #167 (April 10th) Datsun is back, but which other car brands should return from the grave? The Nissan Delta Wing due to race at Le Mans, will it fall over at the first bend? Sniff Petrol on Chinese tyres and drunk French drivers. Plus new music: The Lunar Grand Prix.
Episode #166 (March 30th) Rain in Malaysia, how did Alonso win and Perez come second? Violet Berlin's solution to staying awake during early morning F1 races. Sniff Petrol on God's role in F1 and Ferrari's Surplus Drivers Programme. And we suggest who to follow on twitter.
Episode #165 (March 18th) Once again we're the first podcast to report on the first Grand Prix of the 2012 season. Gareth, Richard and Zog are up at dawn for the dawn of a new era in F1. How do Sky cope with the greatest show on earth? Plus new GJOS Music with F1's Back 2012.
Episode #164 (March 8th) F1 testing. What's happened at Marussia? Sniff Petrol on medieval F1 and Liverpool at Le Mans. We discuss fuel, super capacitors and for the 1st time ever NASCAR. What's Gareth excited about at Geneva? Plus the return of Dexy's Midnight Racers.
GJOS Video #028 (March 3rd) The new Ferrari F2012 breaks cover, will it be the fastest car on the block and a step forward?
Episode #163 (February 16th) We put the case for cars that usually get a lot of flack, to play "Cars I Would Defend". Which cars are in the dock? and which are laughed out of court? What car would you choose to defend? Plus Sniff Petrol goes F1 testing.
Episode #162 (February 25th) We follow the McLaren launch and glad we weren't at Caterham's. Sniff Petrol on MG in the BTCC. Justin Wilson wins the Daytona 24 hours but no-one notices. How to say "Dome". Plus GP2 & GP3 to Sky/Barrichello to IndyCar/Lotus for sale - Good or Bad?
Episode #161 (January 25th) Peugeot pull out of endurance racing, what will Audi do? We announce our assault on the 24 hours, but who will drive? Sniff Petrol explores Formula E. Gareth's best ever driving dream. We react to reactive ride. What now for Barrichello? we know!
GJOS Video #027 (January 20th) A Tale Of Two Lotus. Using some of the most sophisticated graphic tools available to a podcaster; Gareth Jones attempts to explain the Lotus situation as it was in September 2011.
Episode #160 (January 11th) Detroit. Confusion over the new Fusion/Mondeo. Is Cadillac the new BMW? Is the British motor press biased? Sniff Petrol goes to the Gymkhana. How is the death of Saab good for Morgan? VW E-Bugster, really? And why is Germany so good at building cars?
GJOS Video #026 (January 6th) Trailer for Gareth Jones On Speed Season 8.
2011
Episode #159 (December 21st) Bad news on the wind for Saab and Renault, so we try to cheer our selves up in the gloom of midwinter with the GJOS works Christmas Doo. Sniff Petrol imagines Christmas for F1. Plus On Speed super fan Dave Stebbings takes us on in a Christmas quiz..
Episode #158 (December 13th) #158 Your car's tyres and how they perform in hot and cold conditions. Sniff Petrol on Lotus's future plans and the new Honda NSX. Gareth tests the Hyundai i40 Tourer. We geek out over engine sizes. Plus new music: John Voxx sings "My Car Won't Go".
Episode #157 (November 30th) F1 is over, for now, but are we over F1 now it's going to Sky? And who's going to Sky with F1? We give our end-of-term F1 drivers and teams report. Sniff Petrol on the departure of Patrick Head, and the return of Robert Kubica and Kimi Raikkonen.
Episode #156 (November 16th) We conceptualise on the best and worst concept cars ever. How The Duke of Edinburgh almost saved BMC. Sniff Petrol's disturbing visions of the future. Plus, why all three boys left the Cub Scouts and why a Ford designer told one of the team to F off.
Episode #155 (November 04th) Gareth is transported to Valenciennes, France for the launch of the latest version of Toyota's little car, and given an exclusive tour of the factory that builds Toyota's biggest seller in Europe and learns how to build a Yaris.
GJOS Video #025 (October 28th) Gareth trails forward to "How To Build A Yaris" in the next episode of Gareth Jones On Speed.
Episode #154 (October 19th) We mark the passing of Dan Wheldon. Ask what's wrong with Lewis Hamilton. Sniff Petrol confuses F1 with Eastenders. Why Gareth is already getting excited about Le Mans 2012. Plus The Mighty Lah! perform "Building Cars Again In Liverpool"
Episode #153 (October 02nd) The future of F1 and road cars and why Lancia's Thema 8.32 has nothing to do with it but iStream does. How 3D printing could save classic cars. We play "Cars I Haven't Thought Of For A While". Plus The Reclaimers sing "We Want The Rally Back".
GJOS Video #024 (September 9th) While on holiday in northern California, Gareth geeks out at the cars he sees on the streets.
Episode #152 (September 21st) Monza, best F1 race of the season? Has Vettel won the championship already? Did Schumacher go too far? Frankfurt, how lovely is the Jaguar C-X16? and why is it bad news for Wales? Is this the end for Saab? and what's up with the name of the VW up!
Episode #151 (August 21st) Riot! F1 goes to Sky, Sniff Petrol and the appearance of a certain F1 driver in adverts. Richard's petrol Fiat 500 Twin Air vs Gareth's Diesel Peugeot RCZ. Plus the Peugeot 508 that can seemingly sift rocks and Zog wages war on German engineering.
GJOS Video #023 (August 17th) "Giggling" Gary Paffett takes Gareth for a joyride around Goodwood Motor Circuit in a Mercedes-Benz SLS AMG, at pace and with some style.
GJOS Video #022 (August 5th) Under expert supervision Gareth is let loose around the Goodwood Motor Circuit in a Mercedes-Benz SLS AMG.
GJOS Video #021 (August 2nd) Gareth is given instruction in how to drive around the Goodwood Motor Circuit in a Mercedes-Benz CLS AMG.
Episode #150 (July 18th) The Virgin Racing Weekend at the British Grand Prix: we talk radar, space travel, infra-red spectography, and the real meaning of the design of the Silverstone wing. Plus the people you meet, and things you never hear at the British Grand Prix.
Episode #149 (July 4th) F1 is great at the moment, but one or two things are missing, we name them. Porsche returns to Le Mans, Zog goes Super Nova. We compare and contrast the Jag XJL and the new Ford Focus. Plus the things you never hear an F1 fan say.
GJOS Video #020 (July 3rd) A loving study of the surreal collection of wonderful cars at the Classic British Welcome in Saint Saturnin, near Le Mans, France on the Friday before the 24hrs du Mans 2011.
Episode #148 (June 17th) Le Mans 2011 Part 3. STEREO EDITION The team continue into the early hours and pay a visit to the Audi pit garage charting the remarkable events and the ultimate winners in the 79th running of the 24 Hrs du Mans.
Episode #147 (June 16th) Le Mans 2011 Part 2. STEREO EDITION The race is on and we put you right there. The team choose their cars and settle in to follow and report on the dramatic first 9 hours of the 79th running of the 24 Hrs du Mans.
Episode #146 (June 15th) Le Mans 2011 Part 1. During the build-up to the greatest race on Earth, Gareth & Zog watch qualifying trackside at La Sarthe and take a Jaguar XJL to geek out at The Classic British Welcome.
GJOS Video #019 (June 9th) During the build-up to the greatest race on Earth, Gareth interviews John Hindhaugh, the voice of Le Mans
Episode #145 (June 2nd) Senna the mp4ie and Ayrton Senna the man. We review the feature-length documentary about one of the greatest F1 drivers. Featuring clips from the film and an exclusive interview with John Watson, a man who knew and raced against Ayrton Senna.
Episode #144 (May 24th) Richard drives the Aston Martin V12 Vantage (and so Gareth and Zog hate him). Also we look forward to Le Mans this year and back at a very special Le Mans win. Plus, new GJOS music: "Reciprocating Pistons" from The Super Fiery Cannonballs..
Episode #143 (May 12th) Talking Turkey, the new language of F1. Is F1 really helping Pirelli sell road tyres? Which F1 driver looks most like a cannibal? What's wrong with Williams? And who will own F1 in the future? Plus Sniff Petrol is "At Home Mit Der Schumachers".
Episode #142 (April 30th) TV detectives and their cars. With the aid of Violet Berlin; Gareth Jones On Speed listener David Stebbings springs an instant quiz on the team, Given clues can we name the TV detective, the series and the car?
Episode #141 (April 19th) Overtaking in F1 shock! But is it for real? Cliffs in F1. How McLaren put a race weekend together. Sniff Petrol on the right commentating team. Plus Richard comes out about attending the Pride Of Longbridge Festival.
Episode #140 (April 8th) Kimi Räikkönen goes to NASCAR, really? Sniff Petrol recommends him some new sponsors. The FIA looks at how F1 could go electric and Richard goes for a drive in the Nissan Leaf. Plus we boldly celebrate the 50th anniversary of manned space flight.
Episode #139 (March 27th) The 2011 Formula 1 season finally gets underway in Melbourne, and the Gareth Jones On Speed team gets up improbably early to watch the race and record the first podcast to cover it. Plus a peek forward at new music to come later in the series.
Episode #138 (March 15th) Gareth and Zog spend a couple of days testing the brand-new Toyota Verso S in the heat of central Spain. With a glass roof, a mantelpiece and its own App Store, is it really a car for empty nesters, or actually as cool as the two hotshoes driving it?
GJOS Video #018 (March 5th) Gareth drives the Toyota Verso S around Spain. Trailer for the full review due in Gareth Jones On Speed episode #138.
Episode #137 (February 22nd) Shooting breaks and supercars. The Ferrari FF 4x4. Will it be as good as an Aston Martin Rapide or even a RenaultSport Mégane in the snow? Gordon Murray's T25/27 who should build it? Plus all-new music from Michael Cumming - "The Ferguson Formula".
Episode #136 (February 12th) Get well soon Robert Kubica, but who will replace him at Renault? Who would you choose? Sniff Petrol has a suggestion. Could rallying be safer? New F1 car launches, Virgin, McLaren and HRT. Plus, the other universes where F1 has a different history.
Episode #135 (February 1st) Ten Car Fantasy Garage. Gareth, Zog and Richard each list the 10 cars that given unlimited resources we would choose to have in our ideal fantasy garage. What do we leave outside in the rain? Also, revolution spreads from Egypt to Sniff Petrol.
Episode #134 (January 19th) Lotus vs Lotus: who should win? And what has it got to do with Big Country? The Porsche 918RSR is it safety madness, or is it just back to the future? Sniff Petrol has the answer. Plus the best and worst Aston Martin products, ever!
GJOS Video #017 (January 13th) Gareth drives the Infiniti M37, and tests its sophisticated Forward Collision Warning and Intervention Systems with track instructor Christian Frasson on the test track at Vallelunga Circuit, Italy
GJOS Video #016 (January 08th) Gareth meets the Infiniti M, and its rivals in the Rome Infiniti Centre.
2010
Episode #133 (December 28th) To Italy and beyond with Infiniti. Join Gareth as he flies to Rome to drive the new Infinti M30D and M37. Can Infiniti take on the established prestige marques? With Paul Gibson from thechauffeur.com and legendary former Top Gear presenter Sue Baker.
Episode #132 (December 19th) Festive Special. Christmas carols, cars and toy trucks. Scalextric vs trains. The smell of Christmas past and the stench of the taxis of Christmas present. How many of our Christmas wishes from "All I Want For Christmas Is Some Speed" came true?
Episode #131 (December 07th) You tell us what to talk about, we respond to your tweets, emails and Facebook messages. We play the "Is That Still On Sale?" game. Gareth remembers summer in a Land Rover Discovery 4 and Richard tries to forget driving his biggest "car" yet.
Episode #130 (November 14th) The F1 season's over, but now what are we going to do? The team have some suggestions. Will we see Lotus blossom, or wilt under the sheer weight of their plans for road cars and racing? The LA Auto Show, the show we didn't go to....but still review!
Episode #129 (November 14th) Instant reaction as Sebastian Vettel is crowned World Champion. How did Red Bull do it? and where did it go wrong for Webber, Alonso, Hamilton & Button? Plus Gareth Jones On Trousers and the new World Champ's anthem with some bespoke lyrics.
Episode #128 (November 06th) A first for Gareth Jones On Speed, in this soliloquy Gareth takes us for a drive in the stunning Lexus IS-F V8. A great car, but is it a great Lexus?
Episode #127 (October 13th) Suzuka, Vettel wins but who will take the championship? And who was the real star of the race? Electric cars vs light cars. Jaguar's gas turbine electric C-X75 and Zog discovers the Atomik 500. Gareth gets rubbed up as he spends a week in an Audi A8.
Episode #126 (September 28th) The cars we have driven lately, Richard's new old Jag, Gareth's "Le Mans" Peugeot 3008. Sniff Petrol sniffs car interiors. The drop-down tailgate argument and the truth about the Morris Ital. We list the complete contents of Zog's car, musically.
Episode #125 (September 16th) The motoring wedding of the year. Alonso wins in Monza, but does that make us unhappy? Sniff Petrol on how the World Motor Sports Council meets out its punishments. Why has Pedro de la Rosa gone? and will Kimi return from rallying?
Episode #124 (September 3rd) Spa, Vettel entertains us in Belgium, but perhaps in the wrong way. Who will win the championship? Schumacher, Mercedes' best F1 driver? Gareth and Zog go green(ish) and drive the world's first hybrid sports car; the Honda CR-Z. Plus GJOS jazz from the Last Lap Poets.
Episode #123 (August 11th) Stereo Summer Special 2010 - Learn to speak Motorsport. A handy guide to the languages of international motor racing. With music from Big County & The Reclaimers, Björg, The Jammed, Pit Stop Boys, Beastly Boys, Plus new music: No More Motor Racing Heroes from The Wranglers.
Episode #122 (August 04th) Outrage! We are outraged by the events of the German and Hungarian Grands Prix. Should team orders be allowed? Who is more expendable, F1 marshals or farmers? Barrichello and Massa have difficulties at a restaurant. And what has Gareth dropped on the living room floor?
GJOS Video #015 (July 27th) Video#15 The Evora Test - Gareth drives the sensational, bigger, more grown-up Lotus.
Episode #121 (July 19th) Reporting from the 2010 British Grand Prix. We camp it up at the Virgin Racing Experience Campsite at Stowe School. We try to predict the winner, decide whether Timo Glock really is a Superstar DJ. And try to follow what actually happened on track
GJOS Video #014 (July 15th) Video#14 Gareth and Heikki Pt 3 "The Payback". On the way back down the hill at Goodwood, Gareth makes good on his promise and thanks Heikki in the only way he knows how, and Heikki gets more than he bargained for.
GJOS Video #013 (July 10th) Video#13 Gareth and Heikki Pt 2. "Heikki Delivers". Gareth is driven at the limit by F1 driver Heikki Kovalainen up the hill at the 2010 Goodwood Festival of Speed. Find out what they got up to on the way back down the hill in part 3 - "The Payback".
GJOS Video #012 (July 10th) Gareth and Heikki Pt 1. "The Deal". Gareth meets F1 driver Heikki Kovalainen in a Lotus Evora at the Goodwood Festival of Speed, and strikes a unique deal with him
Episode #120 (June 23rd) STEREO EDITION. Richard takes us on trip around the circuit de La Sarthe in a helicopter. Gareth attempts a sensible conversation with Jonny Smith at 2:30 am. The stunning sound of the cars at the Porsche Curves and the shocking climax to the greatest race on Earth.
Episode #119 (June 22nd) The sound of Le Mans 2010. STEREO EDITION. The build up to the 78th running of the race, qualifying on Thursday night, "hooning" at Arnage on Friday eve. The classic Group C-cars on Sunday morning. The race start and the Mansells bring cheese to endurance racing. (OUR LE MANS COVERAGE CONTINUES IN EPISODE 120 AVAILABLE FROM JUNE 23RD)
Episode #118 (June 09th) The fallout from Turkey and the build-up to Le Mans. Who was right, Vettel or Webber? and who will win, Audi or Peugeot? Memories of Le Mans from Jean-Luc Pomplemousse. And just how glamorous is Tom Kristensen's lifestyle as the King Of Denmark? And new GJOS Music - I'm in Love with the ACO.
Episode #117 (May 28th) Gareth and Zog attend a debate and launch of a report on the future of the electric car by London's prestigious Royal Academy of Engineering. We interview the people who are assessing the systems, designing the vehicles and facing the challenges of engineering the cars of tomorrow.
Episode #116 (May 19th) Red Bull win and Schumacher takes a chance in Monaco, but where else should we have street races? We measure Mark Webber using the Welsh Scale. Sniff Petrol remembers the Birmingham Super Prix, sort of. And Bernie "helps" Hispania Racing.
Episode #115 (May 03rd) The Renault-Nissan/Daimler alliance Why are they really getting together? Mercedes CLS Shooting Brake or Shooting Break? KERS and gyroscopes. Plus Monster Car, music from the Gonzo God Hoo-Hah Band.
Episode #114 (April 22nd) Button at McLaren, but which one? Gareth admits he is wrong, twice! And who is that with Vitaly Perov? Sniff Petrol on the "New" Michael Schumacher
.Episode #113 (April 9th) Gareth gets a ticket, Richard looses someone else's car, Zog nicks his own car back. Our favourite cars at Geneva, and Sniff Petrol at the Saab Canteen.
Episode #112 (March 28th) Melbourne GP, Jenson wins for McLaren, Lewis gets busted by Ozzie Cops. and the Pagani Gareth didn't own and Jackie Stewart never crashed.
Episode #111 (March 14th) Once again, the World's Fastest Podcast delivers a show immediately after the first race. Plus the Beastly Boys perform No Sleep 'Till Bahrain.
Episode #110 (February 27th) Gareth drives the Jaguar XF-R and the Pit Stop Boys sing Nobody Likes X5s.
GJOS Video #011 (January 25th) Gareth is surprised and delighted by a surprise and delight feature in the Jaguar XF-R.
Episode #109 (February 09th) The new F1 cars go testing. The Toyota Recall, just as Gareth drives the latest Avensis.
Episode #108 (January 27th) What we did on our holidays and "The Jammed" perform OK Back In The UK
Episode #107 (January 16th) Schui's back! (and so's Gaz Top) but Saab are off, Volvo goes Chinese.
GJOS Video #010 (January 10th) British Car Museum Hawke's Bay.
2009
Episode #106 (December 13th) GJOS fields a team at the 2009 Johnny Herbert Karting Challenge, racing against and interviewing some racing greats....and their daughters.
Episode #105 (December 1st) Jenson to McLaren shock! and music from Bjorg.
Episode #104 (November 15th) Comings and goings in F1, bye bye Toyota, hello Lotus old pal
Episode #103 (November 1st) Special high-speed show to mark the end of the season in Abu Dhabi.
Episode #102 (October 21st) Jenson Button World Champion Baby! And two other Mercedes big hitters. Plus music from Big County & The Reclaimers.
Episode #101 (October 9th) Button or Barrichello? Who will win who will choke? Plus the A1GParrot sketch
Episode #100 (September 25th) We mark the 100th episode of the show with a video edition. With special appearances from F1 celebrities ...Sniff Petrol stylee. Enjoy! Join us for the next 100. It is a bigger file than usual (116mb) and so will require a little patience while it downloads, but it will be well worth the wait.
Episode #99 (September 10th) Jonny Smith from Fifth Gear joins Zog and Gareth to discuss Fisi at Ferrari, Drag Racing, a ridiculous Allegro and a rather special Lotus Exige.
Episode #98 (August 19th) 2009 Summer Stereo Music Special - Radio F1 The stars of F1 host their own radio shows and spin Gareth Jones On Speed tunes (in stereo for the first time).
GJOS Video #09 (August 11th) Video#9 Salon Privé - Zog gets exclusive access to a Concours D'elegance at London's equally exclusive Hurlingham Club.
Episode #97 (August 1st) Massa's crash, how will it change F1? BMW quit and Schumi's back
GJOS Video #08 (July. 24th) The Goodwood Festival Of Speed 2009 - Zog points his video camera at lots of lovely quick cars, and Gareth gets over excited.
Episode #96 (July 18th) The battle for the FIA presidency. Gareth & Richard go up the hill at the Goodwood Festival Of Speed, plus exclusive interview with Richard Noble.
Episode #95 (July 05th) War & Peace in F1, Aston's new city car shock, Koenigsegg Buy Saab and Neil Younger sings The Fuel Of Cars to Come
Episode #94 (June 20th) Le Mans 2009 - Part #2 Sensational sounds of the race cars and the race fans at the start, in the night and at the stunning climax of the Le Mans 24 hours. This show is also available as Episode #94a an enhanced podcast with images that can be viewed in iTunes or Quicktime.
Episode #93 (June 18th) Le Mans 2009 - Part #1 We get all excited about the sight and sounds of the Le Mans Legends racing at the Circuit de La Sarthe. This show is also available as Episode #93a an enhanced podcast with images that can be viewed in iTunes or Quicktime whilst listening.
GJOS Video #07 (June. 17th) Le Mans 2009 - Two lovely cars, five good friends, and 24 Hours of Le Mans Hear all the tales from the morning after. Exclusive video trailer for Gareth Jones On Speed episodes 93 & 94.
Episode #92 (June 09th) The cars in our dreams, and the cars of our dreams, plus Le Mans preview and music from the Street Racers -"Wipe Your Brow Pal"
Episode #91 (May 26th) Jenson wins at Monaco, but will he win the championship, and we go Twittering
Episode #90 (May 14th) Music and Cars, the tunes in Zog's car and on the BBC F1 coverage, F1 driver's tunes and The Vibrococks perform "I Don't Get It".
Episode #89 (May 03rd) McLaren and the verdict of the World Motorsport Council on Lewis's big fib. And the new teams lining up to join budget-capped F1.
Episode #88 (April. 25th) Audis we like and those we don't. Gareth drives the Audi Q5 3.0Tdi. Music from The Gang Of Fall
Episode #87 (April. 09th) Jenson's rise, Lewis's demise, we discuss the highs and lows of F1 2009 so far, two races in and so much has happened, but is it all good?
Episode #86 (March. 29th) F1 gears up for action again down under, and Gareth & Zog are right there with the fastest podcast in either hemisphere.
Episode #84 and Episode #85 (March. 17th) Massive coverage of the 2009 Geneva Auto Salon across two episodes.
Episode #83 (March. 07th) Audi's new Le Mans Car, and the best and worst car advice ever, plus three car songs in English and one in Welsh to mark St David's Day.
Episode #82 (Feb. 22nd) Will Branson's Virgin Group come into F1? what will it be like and will it work?
Episode #81 (Feb. 11th) The new cars to save the motor industry and the new F1 cars that save energy.
Episode #80 (Jan. 30th) Politics and Cars - How Obama is supporting the US Motor Industry and who will get the UK's £2.3 Billion.
Episode #79 (Jan. 21st) We drive the ultra-luxurious Lexus LS600h - the car that will park itself, so we let it do so.
GJOS Video #06 (Jan. 15th) The Tesla Roadster - Exclusive Video footage of Zog, Gareth and Richard driving the sensational Tesla Roadster.
Episode #78 (Jan. 08th) The Future starts here, we drive the All-Electric Tesla Roadster and look at the prospects for HondaF1.
2008
Episode #77 (Dec. 27th) New Year Special - Review Of The Year and a peek forward to 2009 plus music from "The Y Factor Finalists" - I'll Be There For You.
Episode #76 (Dec. 18th) Bumper Christmas Edition - The Race Of Champions, The Johnny Herbert Karting Challenge, and exclusive interviews with Jason Plato and Pink Floyd's Nick Mason.
Episode #75 (Dec. 12th) Gareth and Zog spend time at the Japan Car Exhibition at the Science Museum, plus hot news of things to come for Gareth Jones On Speed.
Episode #74 (Nov. 28th) Gareth Zog and Richard play Show-and-tell, with coupés, books and flying cars also available as an image enhanced version.
Episode #73 (Nov. 14th) General Motors, the walking dead? Plus we read your Speedmail and music from Fake Thackray.
Episode #72 (Nov. 03rd) Instant reaction to Lewis Hamilton's amazing win!
Episode #71 (Oct. 24th) Our Cars Update, what's been going on and going wrong with our own cars lately, plus "Goths Don't Drive".
Episode #70 (Oct. 16th) Will F1 survive the Credit Crunch? and how to watch A1GP for free.
GJOS Video #05 (Oct. 11th) Don't Call Me Carface #2 Once again Gareth scrunges his fizzog to resemble the front end of some well-known motors.
Episode #69 (Sept. 29th) Drives some big vehicles, Tepees, and Land Cruisers, featuring White Van Man an all-new GJOS tune.
Episode #68 (Sept. 17th) goes "live" to Monza for an exclusive report and Gareth meets the makers of Red Bulletin F1, motorsport's cheekiest publication (after Gareth Jones On Speed and Sniff Petrol that is!)
Hear the extended version of "From The Track" Gareth's live interview from Monza with Red Bulletin F1's Adam Hay-Nicholls.
Episode #67 (Sept. 2nd) is a special games edition, play along at home, or in your car, Featuring "Now This I What We Call Songs About Max Mosley ... Vol #4" and an exclusive Toby Jarvis full-on dance remix of Dancing To The Sound Of Engines.
Episode #66 (August 17th) was our 3rd Annual Music Compilation, with On Speed songs made available in hi-res stereo for the first time and a brand new tune from Jimmy Cash.
Episode #65 (August 06th) goes topless! Gareth spends a week in a BMW 635d Sport Convertible.
Episodes #63 and #64 (July 23rd) Gareth and Zog report from the London International Motor Show at ExCel. Attend the launch of the Lotus Evora, find out about the astonishing electric British Lightning GT, and choose the stars of the show. #63a and #64a are also now avaiable as enhanced versions of #63 and #64 with images, so now you can see Gareth Jones On Speed as well as hear the show.
Episode #62 (July 07th) Gareth and Zog drive a supercharged Lotus Elise to the British Grand Prix, describe life in the Paddock Club and interview Bruno Senna, also available as (#62a) an enhanced version with images.
Episode #61 (June 28th) goes all 80s to preview the British Motor Show and review the DeLorean concept album by Neon Neon.
Episode #60 (June 17th) reports trackside live from Le Mans covering the 24 hour race itself from start to finish. also available as (#60a) an enhanced version with images.
Episode #59 (June 17th) reports (almost) live from the build up to the running of the Le Mans 24 Hours. also available as an image enhanced version.
The Episode #58 (#58) (June 10th) talks about trouble for F1 in the pitlane and the Cinema! and has the insode line on the new series of Top Gear.
Episode #57a (June 1st) is available as an imaged enhanced m4a file. See the pictures as Gareth, Richard and Zog drive the Mini Clubman and the Vauxhall VXR8. This show was recorded in Gareth's garden!
That show is also available as #57 a good-old-fashioned mp3 (#57) (published May 24th) without images if you are unable to play m4a files on your media player or computer.
Episode #56 (May 13th) talks Turkey, F1 Style and has exclusive interviews from Brands Hatch with A1GP winners Neil Jani, Narain Karthikeyan and Robbie Kerr.
Episode #55 (May 4th) Goes acronym crazy, KERS, BTCC, GT-R and THE BBC.
Episode #54 (April 21st) Discusses Max Mosely's weekend persuits (and we don't mean motor racing) and an outbreak of hair in F1, and The PitStop Boys are back again to sing "Eddie Irvine Lives In My Wardrobe".
Episode #53 (April 10th) Looks at what Gareth, Zog and Richard are driving, NASCAR, Flavio Briatore at QPR, China in A1GP, Glasgow Rangers going motor racing, Wales in F3 and IndyCar, and the re-unified American Open Wheel Racing Series.
Phew! is that all?
Episode #52 (March 30th) Looks at talks Tata and F1 at the BBC, and a motor-based rave tune.
Episode #51 (March 16th) has instant reaction from the first race in Australia.
Episode #50 (March 08th) reports from the Geneva Auto Salon and is also available as Episode #50a an enhaced podcast with images.
Episode #49 (February 28th) celebrates the re-unification of Indy and CART - with a song.
Episode #48 (February 15th) Richard Porter of Sniff Petrol takes us on a tour of the world of cars, with music from Springsteen & Waits, and J-Pop 3000.
There is also an enhanced version of episode #48 (#48a) (February 15th) with images.
Video Podcast 04 Bonnie Prince Charlie (December 31st) is a little extra something to ensure a Happy New Year.
Episode #47 (February 3rd) laughs in the face of certain racing drivers and Sniff Petrol sings about Dave Richards.
Episode #46 (January 25th) considers the Apple iCar as an idea, and takes a ride with a left-wing cabbie and a very dodgy minicab driver.
Episode #45 (January 11th) takes a peek into the future, and asks "What are we going to do when all the oil runs out?" With music from the Punk Floyd.
2007
You can still download the Episode #44 our Christmas edition (December 20th) a bumper-sized Christmas Special with our own adaptation of Charles Dickens' A Christmas Carol - starring Bernie Ecclescrooge, and "Be Careful Out There This Christmas" performed by "The Rogues".
Episode #43 (December 3rd) tackles the very esscence of the show, speed and .....and some verrrry cool police cars.
Episode #42 (November 17th) answers the question where will Alonso go now? and reveals the real reason why Lewis is mp4ing to Switzerland, and has an F1 tribute to Dan le Sac VS Scrooboius Pip.
Episode #41 (November 2nd) asks wouldn't you rather have a sports estate instead of a 4x4?
Episode #40 (October 21st) Has immediate reaction to the Brazilian GP and Kimi Raikkinen becoming 2007 F1 Champion.
Episode #39 (October 10th) of Gareth Jones On Speed features a guest appearance by comedian and impressionist Phil Cornwell and the debut of GJOS's own version of the
Pet Shop Boys, introducing The Pit Stop Boys.
Episode #38 features exclusive interviews with Wili Weber and Nico Hulkenberg reigning champions of
A1GP
Episode Episode #37 deals with the world of satellite navigation and features a previoulsy uneard "Guidance From Above".
After a short summer break; episode #36 was released in the second week in September, after the Italian GP.
Episode #35 was a special edition "Radio Speed" or summer music compilation of some of the best original music from Series 3 remixed and in stereo for the first time, along with some new sketches and a brand new tune from Amy Wineglass.
Appologies that this site was unavailable for the majority of 17-08-07 this was due to a massive network outage at Dreamhost, our web host. Glad to be back!
Episode #34 features a look at the potential use of hemp(!) in the motor industry, and a Kraftwurst.
Episode #33 (Spying in F1) was published August 3rd, sorry it was a day late, but hopefully in the meantime you enjoyed Gareth's NEW podcast. The Observer Red Bull Air Race Podcast.
On Speed reached new hights this week when it made Number 1 in the itunes .
GJOS featured in BT Podshow's vodcast Podfinder UK. (watch the interview)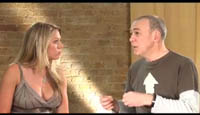 Named "Podcast Of The Week" in London's Time Out Magazine.
Recommended by BBC World Service programme Go Digital.
An onslaught of new episodes both audio and video during the summer, featuring reports from Le Mans, The British Grand Prix, and specially recorded music from "Barry" Numan, Kraftwust and exclusive video of "Rob" Dylan.
Gareth Jones On Speed has mp4ed up another gear, spread the word.