#139 The 2011 Formula 1 season finally gets underway in Melbourne, and the Gareth Jones On Speed team gets up improbably early to watch the race and record the first podcast to cover it. Plus a peek forward at new music to come later in the series.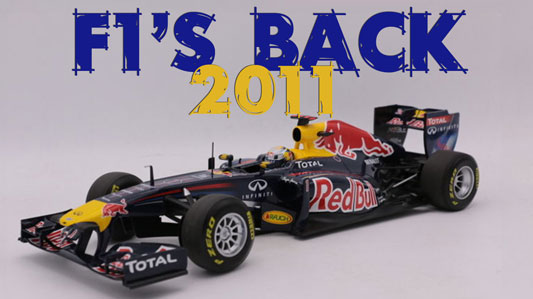 Gareth Jones On Speed - F1's Back 2011
F1's back after a stay of execution
But not in Bahrain (they're facing revolution)
KERS & Pirelli & DRS
With HRT in a terrible mess
Vitaly Petrov kept Alonso at bay
Was that a John Player Special on the track today?
With moveable wings at the back (not the front)
Karun Chandhok had an embarrassing shunt
Vettel's Red Bull had lots of grunt
Barrichello qualified like an utter *clot*
The Scarlet Cows charged, just like last year
But Seb must have necked not Red Bull but beer.

He said: "We are who we are, and we do what we do"
He's started the bull-run for championship number two.
Written performed and produced by
Gareth Jones