#333 New Old Cars: Resto-Modding. The trend for new builds of old cars and equipping old cars with new tech. Sniff Petrol on McLaren-Renault and Sergey Sirotkin. Plus the Gen2 Formula E car and the Le Mans LMP1 line-up. Plus we remember Ana-Marie Borg.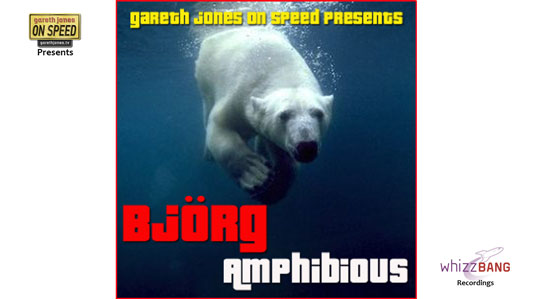 Björg - Amphibious (2018 Remix)
I've always thought that living by the ocean
Would bring freedom
But I can't find a transport mechanism
That will work on both land and sea
Effectively
To be amphibious
Would be tremendous
Something to assist us
The sea would not resist us
Amphibious
Amphibious
Amphibious
Amphibious
Everywhere I look,
Top Gear, You Tube, Gareth Jones on Speed
Everyone wants to float
In a car that can be, driven on land and driven on water.
I don't know if such a thing is possible
Without compromises.
Compromises, compromises, compromises.
Amphibious, compromises, amphibious
My love for you is amphibious (yes)
This desire to develop it is insidious
I know it sounds ridiculous
As a vehicle you drive me wild
You're amphibious
Amphibious
Wheeled cars have large round protuberances
Jutting into the water
So amphibians produce
Hydro-dynamic drag
They can't help it.

They're amphibians
Amphibious

The future is so uncertain
For cars that will let us fly
But cars that go on land are sea
Are achievable.
And the Gibbs Aquada, Gibbs Aquada, Gibbs Aquada
Is some of the way there
Amphibious
Amphibious.
-
Written, performed and produced by Gareth Jones
"Björg" vocals by Ana-Marie Borg
This episode of Gareth Jones On Speed
is dedcated to the memory of
Ana-Marie Borg 1963-2018