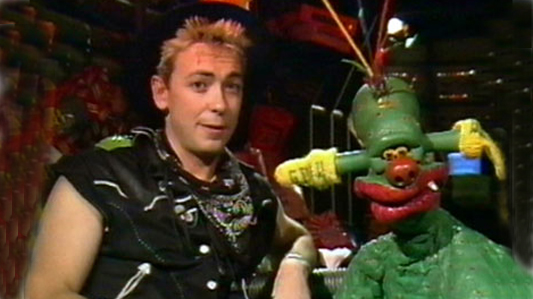 Michael Basset – Get Wild, Animal Presenter
Operated the puppet, Scally the Dog for ITV but recently wrote and directed a major UK movie, Deathwatch. Currently working with horror master Clive Barker.
www.michaelbassett.com
Carmen Pryce – Get Sweaty, Sports Presenter
Had a brief spell as a Tomorrow's World presenter, Educational programmes for BBC Schools. Currently working at BBC White City.

Andy Smart – Vicious Boys
The Vicious Boys presented C4's American Football coverage for a while, but spilt up in 1990. Andy is a member of the celebrated Comedy Store Players.

Angelo Abela– Vicious Boys
Appeared alongside Nobby The Sheep in The Ghost Train. Currently directs and writes comedy for ITV, worked on My Parents Are Aliens.