Gareth Jones: Nofio Adre (Swimming Home)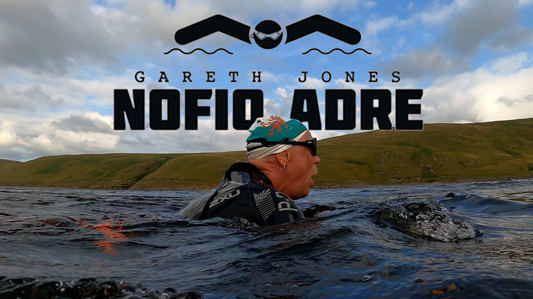 During August 2021 Gareth Jones attempted something extraordinary, something that has never been done before, to swim from south Wales to north Wales.
This adventure was filmed by Welsh production company Cwmni Da, and turned into 3 x 1 hour documentaries shown during prime-time in October 2021 on the Welsh national broadcaster S4C (Channel 4 Wales).
The 1st episode of Gareth's latest TV series Gareth Jones: Nofio Adre (Swimming Home) airs on S4C (Channel 4 Wales) and *live* on the BBC iPlayer. (9pm Friday 29th October)
Click here or on the image below to watch on the BBC iPlayer NOW
Nofio Adre is made in the Welsh language, English subtitles are available.
Gareth's extraordinary challenge has earned widespread coverage across print and online media. Click on the image below to read an article that appeared in Herald.Wales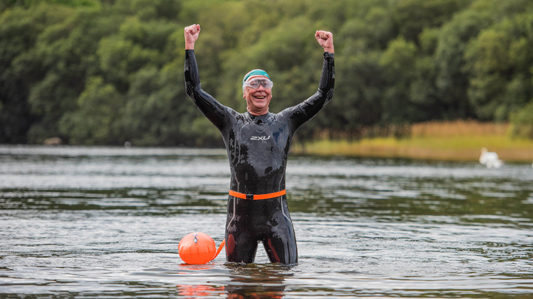 Here's how to watch the series.
In Wales S4C is available on Freeview 4, Sky 104, Virgin TV 104 and Freesat 104. In England, Scotland and Northern Ireland S4C is available on Sky 134, Freesat 120 and Virgin TV 166.
S4C broadcasts live on the web via S4C Clic www.s4c.cymru/clic , BBC iPlayer, YouView, tvcatchup.com, TVPlayer.com and other Digital platforms throughout Britain.
It is also possible to use the S4C App on Apple and Android mobile devices. Sometimes S4C also broadcast via Facebook Live.
Some programmes are available to watch internationally at s4c.cymru
Here is short video that explains what Gareth's challenge is, and why he did it.
Gareth trained hard for this challenge, and on Gareth's YouTube channel you can follow his exercise regime with a series of videos that chart his progress.
Also keep an eye on Gareth's twitter feed also FaceBook page and Instagram account for updates of his endeavour to become "The Man Who Swam Across Wales".